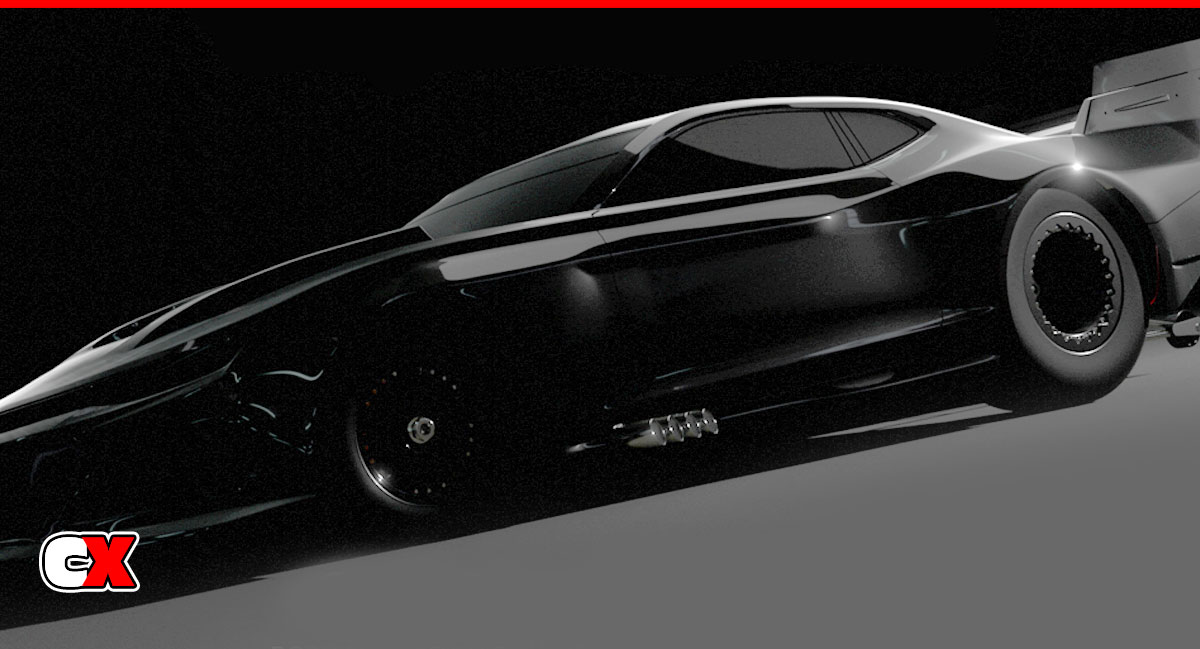 Bittydesign has released another teaser pic of their upcoming No Prep Drag Racing body.
The unveiling will be on Sept 4, so still a full month away, but I'm sure there will be other teaser shots prior.
Taking a close look (ie, lightening it up in Photoshop), we see what looks to be a Camaro-ish front end, swooping side lines and a large, truck-mounted rear wing. We're also seeing some side pipes protruding just past the front wheels, however this could just be for show and not actually included.
What We Like:
With the No Prep scene exploding, it's good to see other companies diving into the Drag racing world. Bittydesign has always had some killer body designs so we're super excited to see then dip their toes into this segment. I'm sure this won't be the last installment from them.
What We're Not Sure About:
With their amazing lineup of bodies, we're hoping they don't stick to the standard releases and actually come out with something unique and different.
More info on this body when it becomes available.

For more information, please visit: www.bittydesign.net
Check out Bittydesign products at AMain Hobbies.
Check out more cool products from Bittydesign on CompetitionX.
Make sure you visit and subscribe to our YouTube Channel (CompetitionX YouTube) for up to date videos on all the current products!
Notice: Some of our articles, videos and descriptions may contain affiliate links, which means that if you click on one of the product links, we may receive a small commission. This helps support the website and social media channels and allows us to continue to produce content. Thank you for the support!
#bittydesign#rccars #competitionx