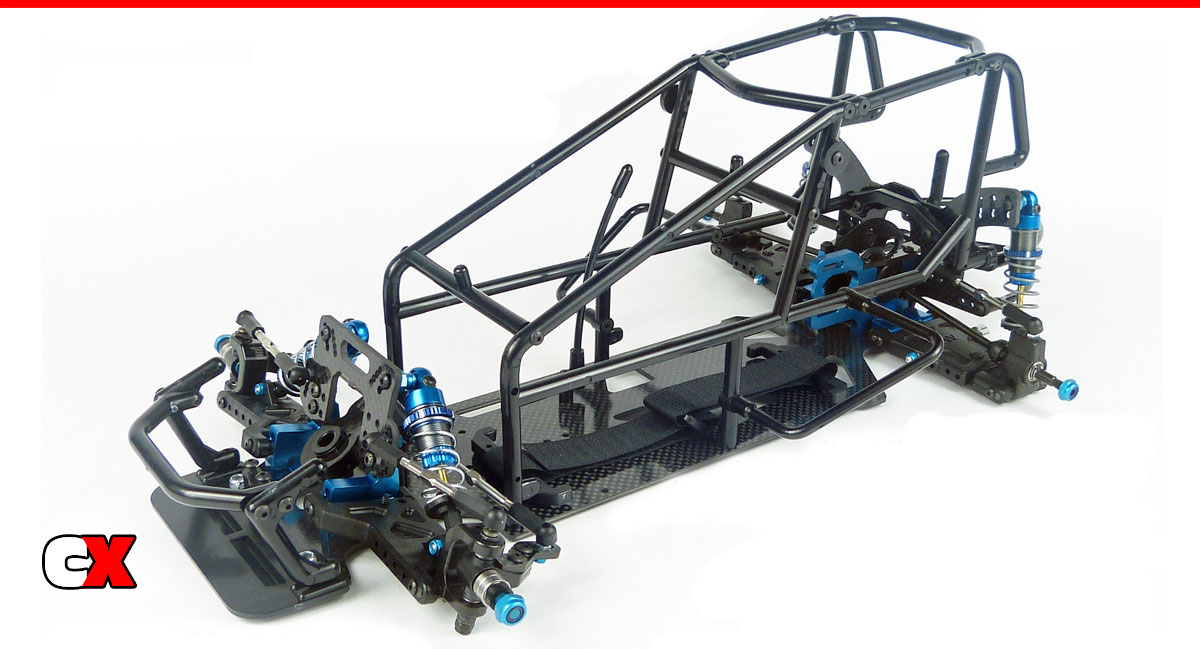 Custom Works has announced a new direct drive sprint kit, the Enforcer 8! This version has been updated to work best with high-bite foam tire applications like clay, carpet or asphalt.
The drivetrain has also been optimized, making it a great choice for stock or Spec class racing.
Quick Stats
Product: Custom Works Enforcer 8 Direct Drive Sprint Kit
Part #: 0971
Scale: 1/10 Scale
Price: $499.00
Build Type: Kit
BUY NOW: https://bit.ly/3ACkMhq
Features
• Offset Chassis for better high bite performance
• New V2 Direct Drive Housing with adjustable Diff Height
• Optional Gear Differential Available
• New V2 Short Adjustable Toe Rear A-arms
• New V2 Wide Rear Suspension Mounts with M3 Screws
• New 15 Degree Front Suspension Mount with M3 Screws
• Custom Works Proprietary Blue MDX Shocks
• Titanium Turnbuckles included throughout kit
• Standard forward Servo Mounting
• Uses standard pin and bearing wheels for Foam or CW rubber tires
What We Like:
We've only raced Dirt Oval once (and thoroughly enjoyed it) and it just happened to be a CW car. It was alot of fun, but it was some 15 years ago. We'd love to give this a go again – these cars are probably amazing these days!
What We're Not Sure About:
Some might say $499 is a pretty big nut for a roller…
For more information, please visit: www.customworksrc.com
Gallery

Check out more cool products from Custom Works on CompetitionX.
Make sure you visit and subscribe to our YouTube Channel (CompetitionX YouTube) for up to date videos on all the current products!
Notice: Some of our articles, videos and descriptions may contain affiliate links, which means that if you click on one of the product links, we may receive a small commission. This helps support the website and social media channels and allows us to continue to produce content. Thank you for the support!
#customworks #rccars #competitionx
Random Past Posts
Team Associated is prepping for the release of their brilliant new RC8B3, and with that they've announced a new starter box. The Factory Team Starter Box is a compact unit …

Team Associated's RC10B4 has been proven as a world-class competition buggy with five I.F.M.A.R. Worlds Championships and ten R.O.A.R. National Championships. Equally important are the countless club level and regional …

JConcepts has transformed their popular plastic Hazard 1.9″ wheel into an aluminum counterpart! These new wheels are a 3-piece design, in aluminum, and include M2 screws for assembly. The 12mm …