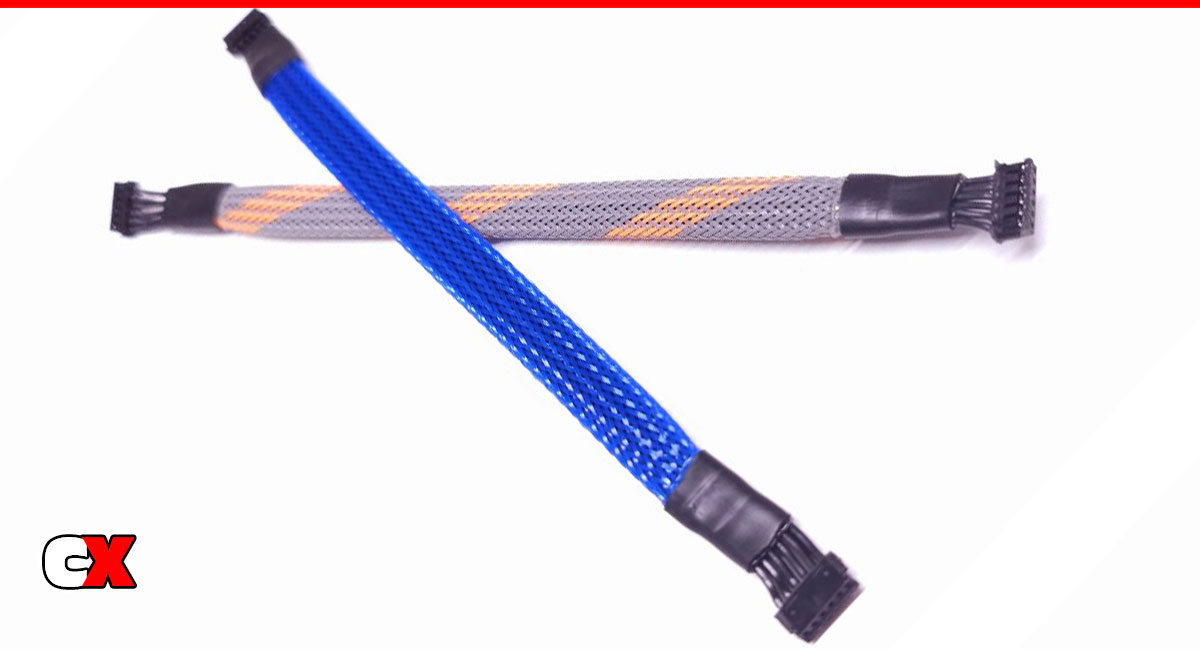 Donathen RC (AKA DRC) has come out with sheathed sensor wires, a pretty basic product that might actually have a large impact on vehicle customization.
These sheathes are available in 24 different colors (and 6 heat-shrink tubes) and cover your tube or flat-style motor sensor wires. Offered in lengths from 50-610mm, they can be used to spruce up the look of your ride, be it a drag car, Short Course, Touring Car or M-Chassis.
Quick Stats
Product: Donathen RC Sheathed Sensor Wires
Part #: Varies
Scale: n/a
Price: $8.99
Build Type: n/a
BUY NOW: drcproshop.com
What We Like:
This is a unique idea that would help customize your ride just a little further. Now, if they could come out with 'printed' sheathes, that would even be better!
What We're Not Sure About:
Nothing. Just a simple solution to a customizing dilemma.
For more information, please visit: drcproshop.com
Gallery

Check out more cool products from Donathen RC on CompetitionX.
Make sure you visit and subscribe to our YouTube Channel (CompetitionX YouTube) for up to date videos on all the current products!
Notice: Some of our articles, videos and descriptions may contain affiliate links, which means that if you click on one of the product links, we may receive a small commission. This helps support the website and social media channels and allows us to continue to produce content. Thank you for the support!
#donathenrc #rccars #competitionx
Random Past Posts
Kicking off the popular Jimmy Babcock Racing League gas series, Richard Saxton and his Reedy/LRP-powered RC8.2e Factory Team took home the win in the Expert 1:8 eBuggy class. Utilizing a …

When I get any vehicle for review, I have a whole process I go through prior to taking it out on its test run. I usually pull it out of …

Is your Wraith™ set-up for high speed rock racing, or RECON G6 Challenge style events? Then this is the option part you have been waiting for: the Axial Wraith™ Front …