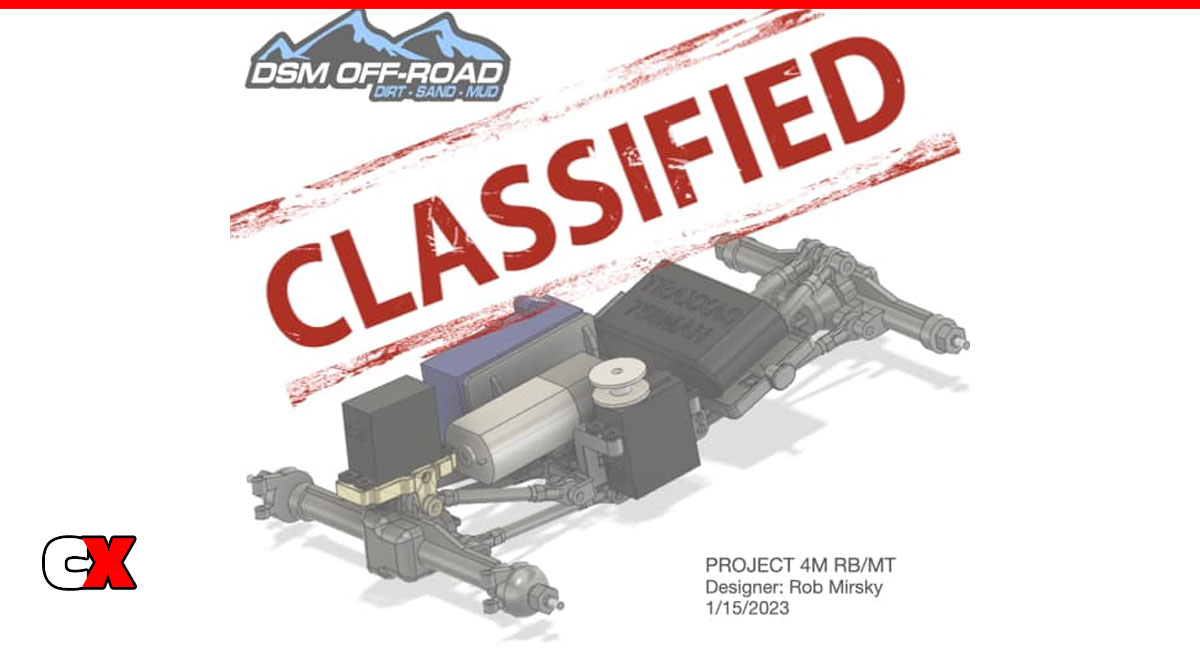 DSM Off-Road has 'leaked' a pic of their new micro scale Project 4M RB/MT.
This tiny scale crawler is in the beginning stages but, as the leak shows, it's coming along nicely – centrally mounted motor and transmission, vertical-style axle mounted steering servo, ESC/Receiver on one side, winch servo on the other and a mid-ish battery pack.
As you can expect, there's not alot of info available just yet and, as with most things, the design my change with future updates.
Keep an eye out for more info on this interesting little rig.
For more information, please visit: www.dsmoffroad.com
Gallery

Check out more cool products from DSM Offroad on CompetitionX.
Make sure you visit and subscribe to our YouTube Channel (CompetitionX YouTube) for up to date videos on all the current products!
Notice: Some of our articles, videos and descriptions may contain affiliate links, which means that if you click on one of the product links, we may receive a small commission. This helps support the website and social media channels and allows us to continue to produce content. Thank you for the support!
#dsmoffroad #rccars #competitionx