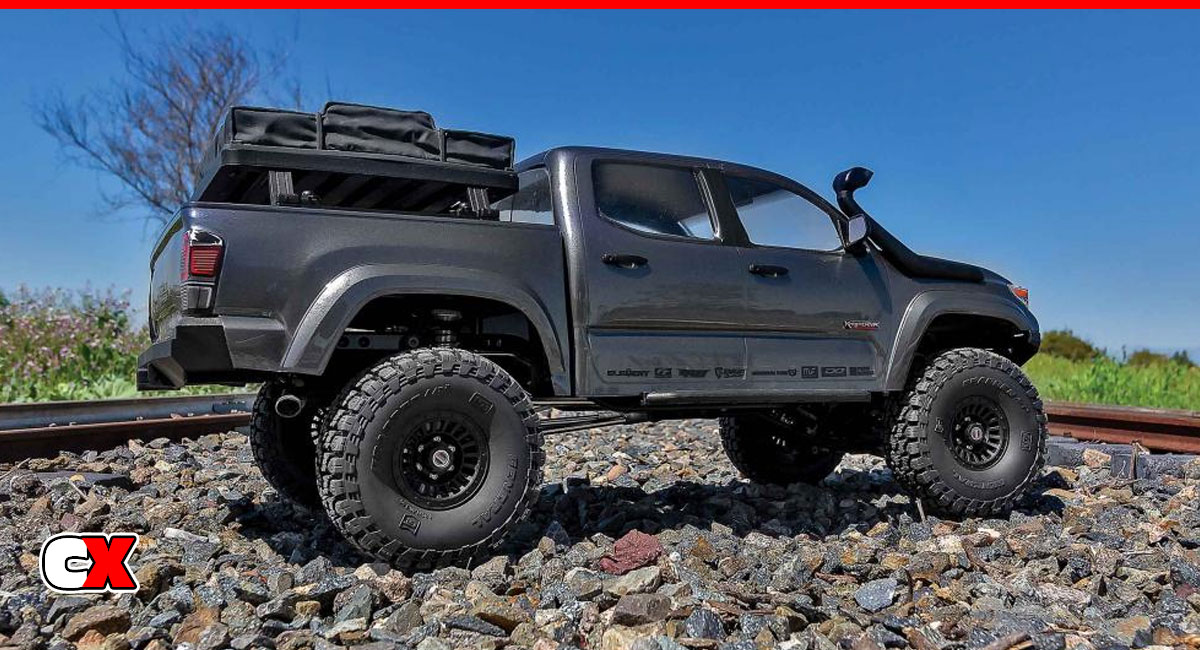 Element RC has teamed up with Knight Customs to bring us the new Knightrunner RTR, probably one of the best looking RTR trucks on the market to date. This truck rides on the stellar Enduro chassis complete with IFS (Independent Front Suspension), Reedy electronics package and their stellar Stealth X transmission. To compliment the chassis, Element has added a whole slew of Knight Customs parts to the two-piece Toyota-ish shell including an injection-molded grill, mirrors, door handles, wipers, snorkel and roof-mounted (or bed-mounted) tent!
What We Like:
Element has gone over the top with this one, giving the scale crowd an absolutely amazing out-of-the-box trail truck! This Enduro looks so good – all the external body accessories really set this truck apart. Add that to the realistic IFS chassis and top-notch electronics and you've got yourself a rig that truly screams scale – right out of the box! Great job!
What We're Not Sure About:
Everything about this truck is gorgeous, however we would like to know one thing … where is the interior??? A molded interior would surely take this truck to the next level. Maybe next time.
40113 Element RC Enduro Knightrunner RTR Trail Truck

For more information, please visit: www.associatedelectrics.com/element/
Check out Element RC products at AMain Hobbies.
Check out more cool products from Element RC on CompetitionX.
Make sure you visit and subscribe to our YouTube Channel (CompetitionX YouTube) for up to date videos on all the current products!
Notice: Some of our articles, videos and descriptions may contain affiliate links, which means that if you click on one of the product links, we may receive a small commission. This helps support the website and social media channels and allows us to continue to produce content. Thank you for the support!
#elementrc #rccars #competitionx