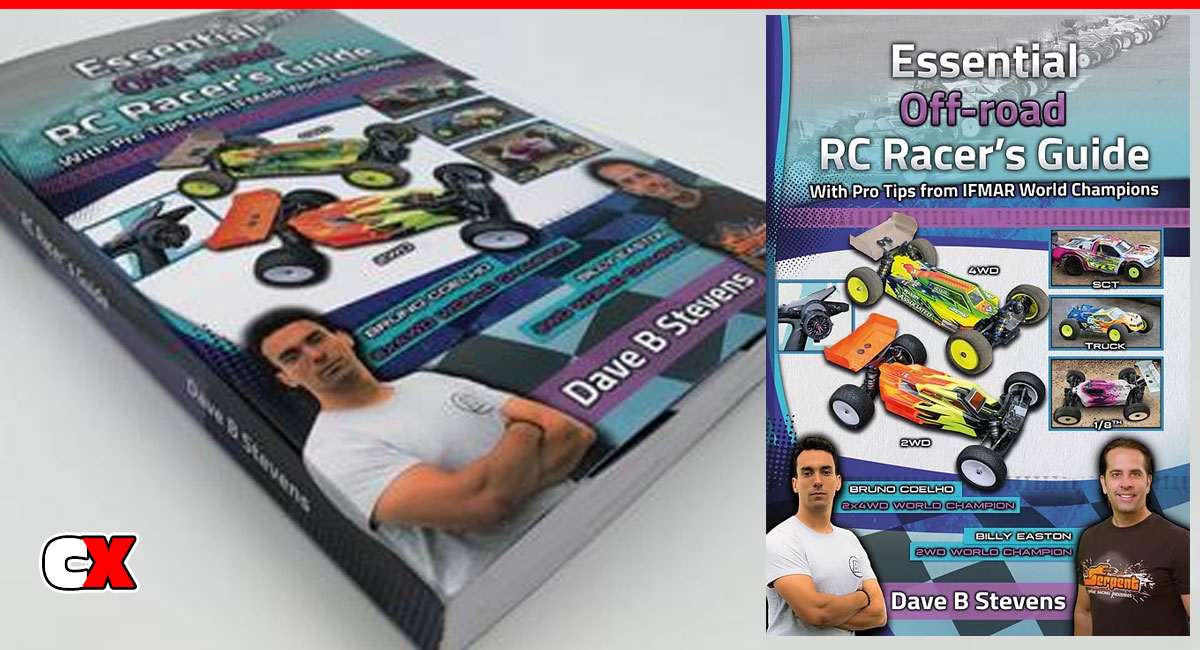 Ever wonder how the fast guys get so fast? Besides having cat-like skills, they also know quite a bit about car tuning!
This new Essential Off-Road RC Racer's Guide touches on every aspect of off-road car tuning – Ackermann, Caster, Weight, etc – as well as the art of simply driving faster – racing lines, jump timing, etc. All of this info pertains to all off-road vehicles – 2WD and 4WD, Short Course and 1/8 scale rides.
What We Like:
Knowing how to tune your car is key to going fast around the track. Having a book like this (either in hardback or as an e-Book) is a great way to reference different tuning options when at the track. It will also help you learn how to tweak your car's suspension to extract the most performance from it.
What We're Not Sure About:
We think the e-Book is the better solution, actually, as it allows you to access it anywhere, anytime. Most might feel a little intimidated by opening the hardback version at the track but, really, you shouldn't. It's a learning tool that we think everyone should have access to!

For more information, please visit: www.davebstevens.com
Check out more cool products from Dave Stevens on CompetitionX.
Make sure you visit and subscribe to our YouTube Channel (CompetitionX YouTube) for up to date videos on all the current products!
Notice: Some of our articles, videos and descriptions may contain affiliate links, which means that if you click on one of the product links, we may receive a small commission. This helps support the website and social media channels and allows us to continue to produce content. Thank you for the support!
#davebstevens #rccars #competitionx