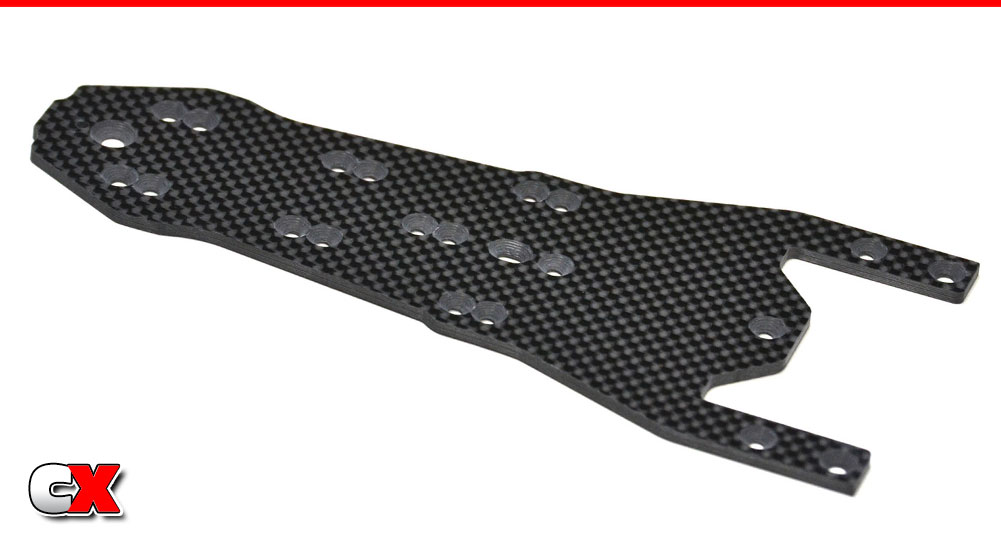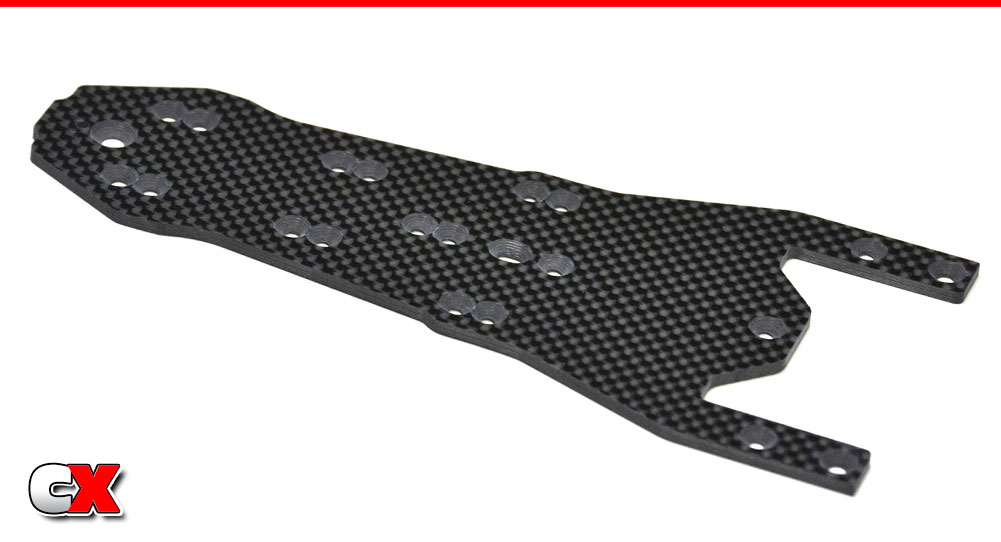 Along with the new HD steel rear axle, Exotek Racing has released a new 2.5mm carbon fiber chassis deck.
What We Like:
This chassis is a great addition for carpet guys, helping to reduce flex and let the suspension do the work (more consistent handling). We also like that it comes with an even shorter wheelbase setup, great for tight tracks where you need more rotation through the sharper corners. And, for those of you that like to keep the weight down, there's an extra hole included to install a 1/12-sized servo!
What We're Not Sure About:
Nothing really. But now come out with a new stock chassis with that extra short-wheelbase setting!
1996 Exotek Racing 2.5mm Carbon Fiber Hard Chassis – F1ULTRA

For more information, please visit: www.exotekracing.com
Check out Exotek Racing products at AMain Hobbies.
Check out more cool products from Exotek Racing on CompetitionX.
Make sure you visit and subscribe to our YouTube Channel (CompetitionX YouTube) for up to date videos on all the current products!
Notice: Some of our articles, videos and descriptions may contain affiliate links, which means that if you click on one of the product links, we may receive a small commission. This helps support the website and social media channels and allows us to continue to produce content. Thank you for the support!
#exotekracing #rccars #competitionx