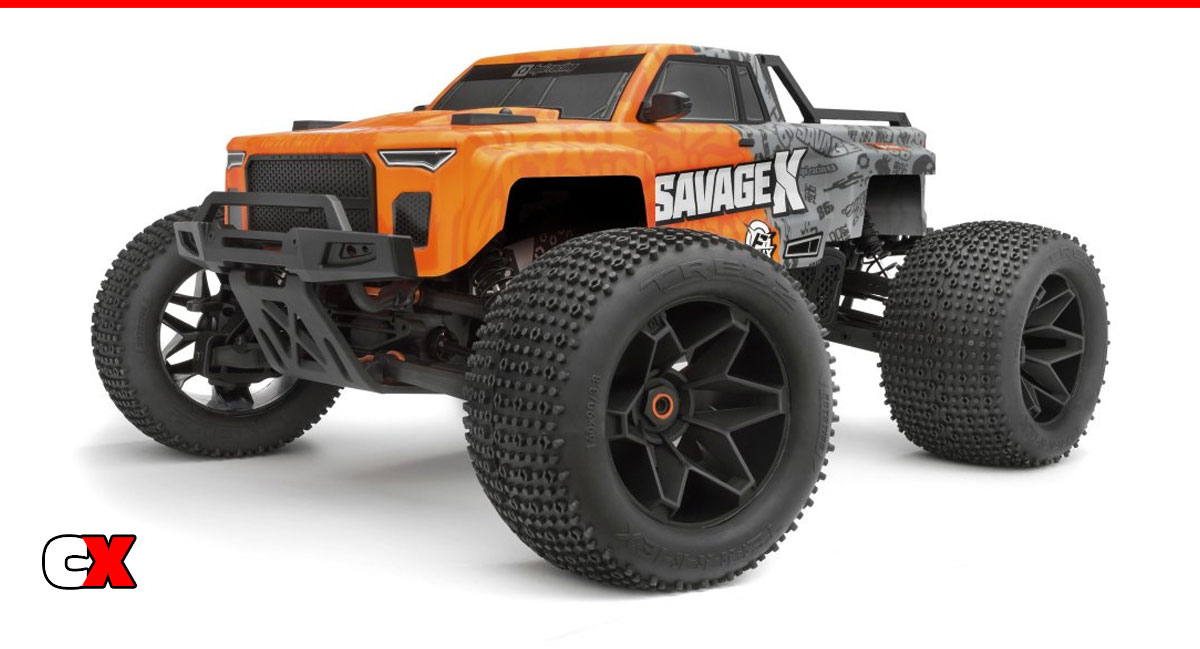 Well well well – it looks like HPI Racing is coming back strong with the (re-)release of one of their classics – the Savage X Flux! This V2 version does have some styling cues from it's predecessor, but has all new features that includes a LCG chassis, twin-clamp motor mount, twin battery boxes and new center gearbox and skid plate. It also sports new bumpers, body, wheels and tires!
No news on the new power unit yet, but we honestly feel this is going to be one brutally powerful truck! Can't wait to try one of these out!
What We Like:
We've always been a HUGE fan of HPI product and so happy to see them starting to make a comeback – the RC world just wouldn't be the same without them. Also super happy to see them punching out a new Savage – that was the truck to have back in the day of big ol' E-powered MTs.
What We're Not Sure About:
Nothing other than the fact that we hope parts availability won't be an issue.

For more information, please visit: www.hpiracing.com
Check out HPI Racing products at AMain Hobbies.
Check out more cool products from HPI Racing on CompetitionX.
Make sure you visit and subscribe to our YouTube Channel (CompetitionX YouTube) for up to date videos on all the current products!
Notice: Some of our articles, videos and descriptions may contain affiliate links, which means that if you click on one of the product links, we may receive a small commission. This helps support the website and social media channels and allows us to continue to produce content. Thank you for the support!
#hpiracing #rccars #competitionx