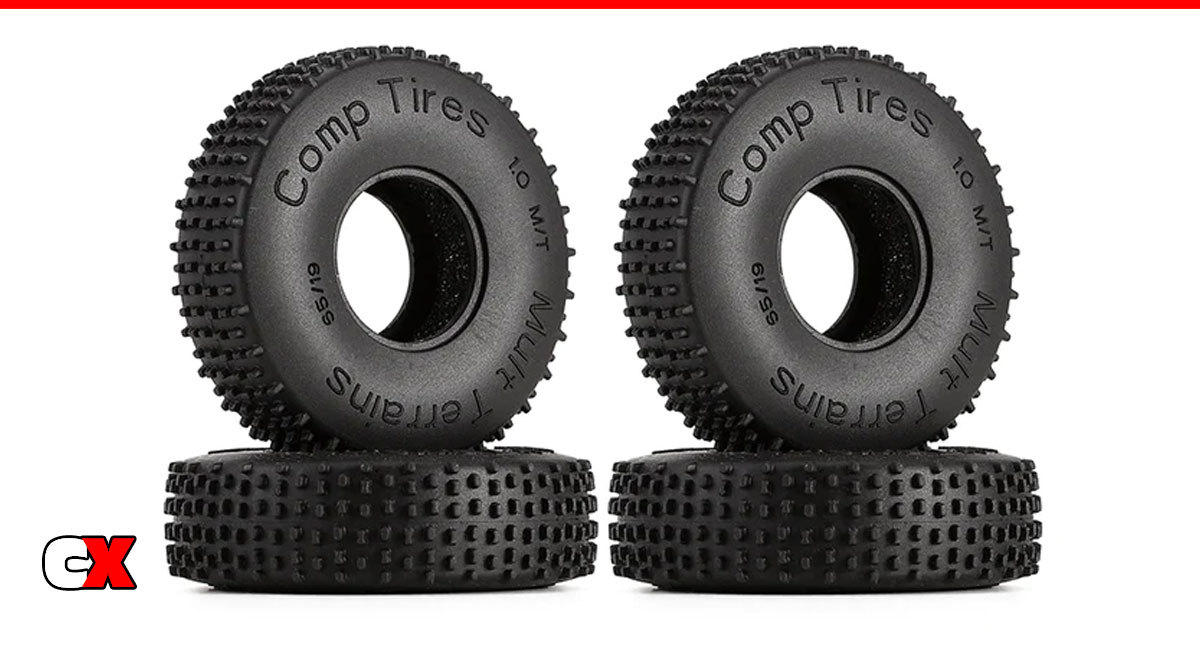 Give your 1/18 – 1/24 scale rig a climbing advantage with these new Comp Pin Multi-Terrain Crawler Tires from Injora!
This 1.0″ tires are perfect for your tiny Comp rig. They are molded in a super-sticky S4 rubber compound with perfectly spaced multi step-pins that allow for maximum grip on almost all surfaces. They fir a standard 1.0″ wheel and are designed for all out competition.
Sold as a full set of 4.
Quick Stats
Product: Injora 1.0″ Comp Pin Multi-Terrain Crawler Tires
Part #: AX2440
Scale: 1/24 Scale
Price: $14.99
Build Type: n/a
BUY NOW: https://bit.ly/3SryjPo
Features
• INJORA 1.0 inch multiple terrains tires
• Perfectly spaced multi-step pins dig into any surface
• Molded in the super sticky INJORA new S4 compound
• Designed for out competition crawler and rock buggy
• Fits Standard 1.0″ wheel rims
• Awesome grip and the perfect size for 1/18 1/24 comp crawler
What We Like:
We've been throwing around the idea of building a full-on 1/18 – 1/24 scale comp rig, something to use during some indoor downtime or sitting around outside. These tires would be the perfect fit for this rig and, honestly, look pretty damn cool! Even the price is right!
What We're Not Sure About:
That I don't have a rig already to put these on…
For more information, please visit: www.injora.com
Gallery

Check out more cool products from Injora on CompetitionX.
Make sure you visit and subscribe to our YouTube Channel (CompetitionX YouTube) for up to date videos on all the current products!
Notice: Some of our articles, videos and descriptions may contain affiliate links, which means that if you click on one of the product links, we may receive a small commission. This helps support the website and social media channels and allows us to continue to produce content. Thank you for the support!
#injora #rccars #competitionx