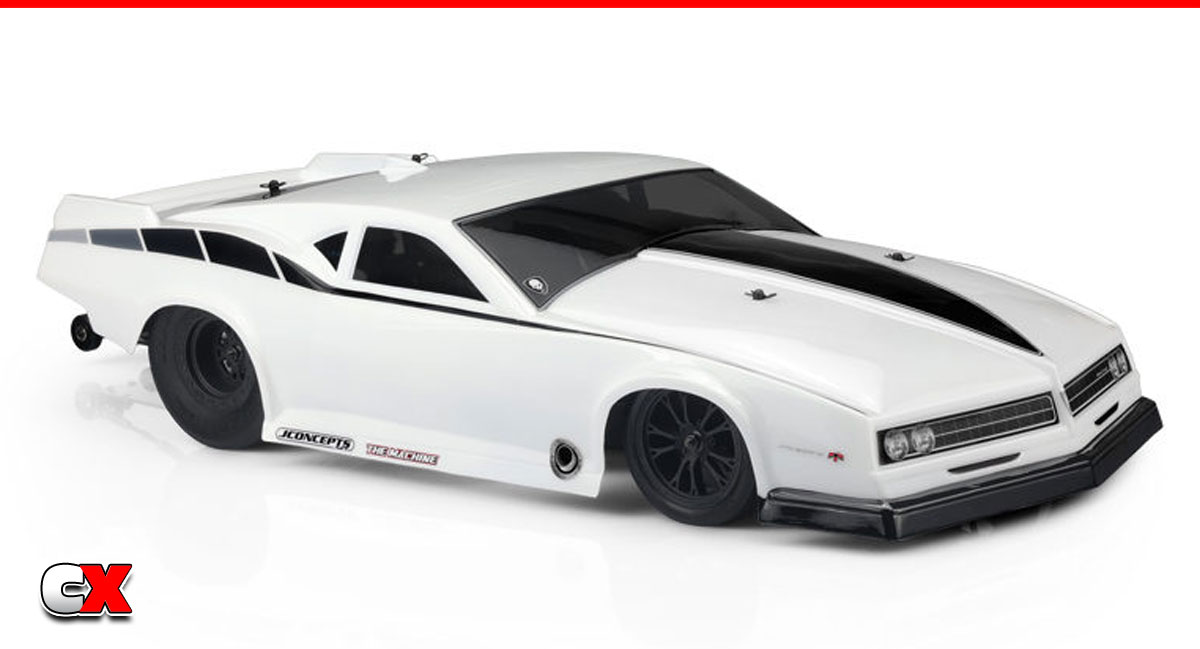 Low, sleek, and ready for battle – that describes the new 1968 Pontiac Firebird Pro No Prep body from JConcepts. This officially licensed body drops on any 13″ wheelbase ride, making it a perfect fit for the DR10, Losi 22S and Drag Slash. It comes window masks, a detailed decal sheet and overspray film, ready for paint and fitment.
What We Like:
We love the low profile of this body with the rounded hood, chopped top and deck-mounted wing. This body looks like it will cut through the air with ease. I suspect alot of people gravitating towards this body in the near future.
What We're Not Sure About:
While we love the look of the body, we're not sure about the rear end. I get that it's all cut out for speed, but when you're trying to replicate full size drag racing, I can't think of one car that has the entire rear end cut out. Apparently that's not the same ruling for 1/10 scale cars.
0455 JConcepts 1968 Pontiac Firebird Pro Body Set

For more information, please visit: www.jconcepts.net
When buying Pro-Line product directly on their site, don't forget to use the code COMPETITIONX to save 10% on your order!
Check out JConcepts products at AMain Hobbies.
Check out more cool products from JConcepts on CompetitionX.
Make sure you visit and subscribe to our YouTube Channel (CompetitionX YouTube) for up to date videos on all the current products!
Notice: Some of our articles, videos and descriptions may contain affiliate links, which means that if you click on one of the product links, we may receive a small commission. This helps support the website and social media channels and allows us to continue to produce content. Thank you for the support!
#jconcepts #rccars #competitionx