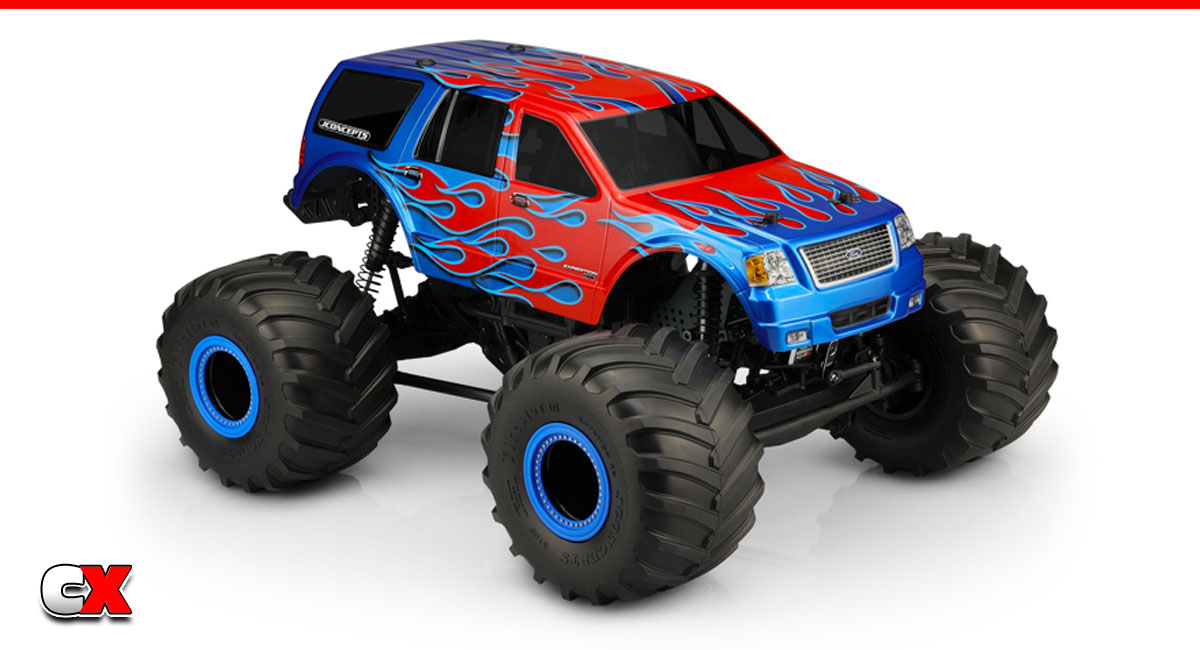 Looking for something a little different to top off your next Monster Truck build? How about this 2005 Ford Expedition from JConcepts! This body is designed to fit most MTs that have a wheelbase of 12.50-13.00″. It come clear with overspray film, window masks and a detailed decal sheet.
What We Like:
We've been dabbling in the MT arena recently and love that companies like JConcepts whole-heartedly support this tiny segment (in relation to some of the other segments). With Monster Jam being so big, it's great to see JC and their HUGE line of MT bodies, giving the creator many options when it comes to building MT trucks.
What We're Not Sure About:
Since they are based on a MT design, I'd love to see officially licensed Monster Jam versions hit the shelves. I'm sure there are people that would love to simply drop something like a Bounty Hunter body on their rig without having to source out all of the decals separately.
0435 JConcepts 2005 Ford Expedition Monster Truck Body

For more information, please visit: www.jconcepts.net
Check out JConcepts products at AMain Hobbies.
Check out more cool products from JConcepts on CompetitionX.
Make sure you visit and subscribe to our YouTube Channel (CompetitionX YouTube) for up to date videos on all the current products!
Notice: Some of our articles, videos and descriptions may contain affiliate links, which means that if you click on one of the product links, we may receive a small commission. This helps support the website and social media channels and allows us to continue to produce content. Thank you for the support!
#jconcepts #rccars #competitionx