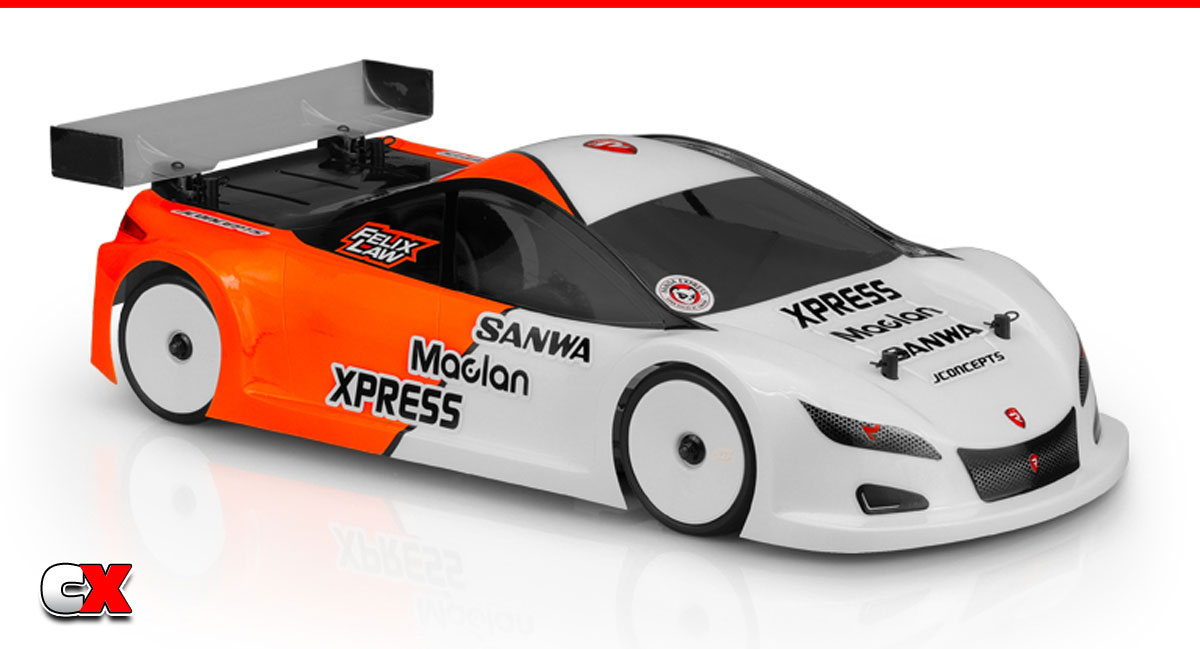 The new A2R A-One Racer 2 1/10 scale TC body is the 2nd Gen A2R body set from JConcepts. It's has the now-standard low slung front end with bubbly roofline, as well as the A-pillar channels to help divert air to the rear wing. The rear-deck indentations are interesting, possibly adding some air-turbulence or diversion to the included rear wing.
What We Like:
I'm not a super-fan of the bubbly bodies, however I do understand that it's done completely for performance purposes. The spacing from the rear of the tire to the rear of the body seems more shallow compared to other manufacturers bodies, placing the start of the rear wing closer to the rear tires for a little less downforce. Overall, the body does look quite good and I expect it to be a great-performing lid for TC racing.
What We're Not Sure About:
You know. I don't really like the look of these bodies simply because they don't look like anything – they're just blobular (my new word) hunks of Lexan for pure performance and nothing else.
0443UL JConcepts A2R A-One Racer 2 Touring Car Body

For more information, please visit: www.jconcepts.net
Check out JConcepts products at AMain Hobbies.
Check out more cool products from JConcepts on CompetitionX.
Make sure you visit and subscribe to our YouTube Channel (CompetitionX YouTube) for up to date videos on all the current products!
Notice: Some of our articles, videos and descriptions may contain affiliate links, which means that if you click on one of the product links, we may receive a small commission. This helps support the website and social media channels and allows us to continue to produce content. Thank you for the support!
#jconcepts #rccars #competitionx