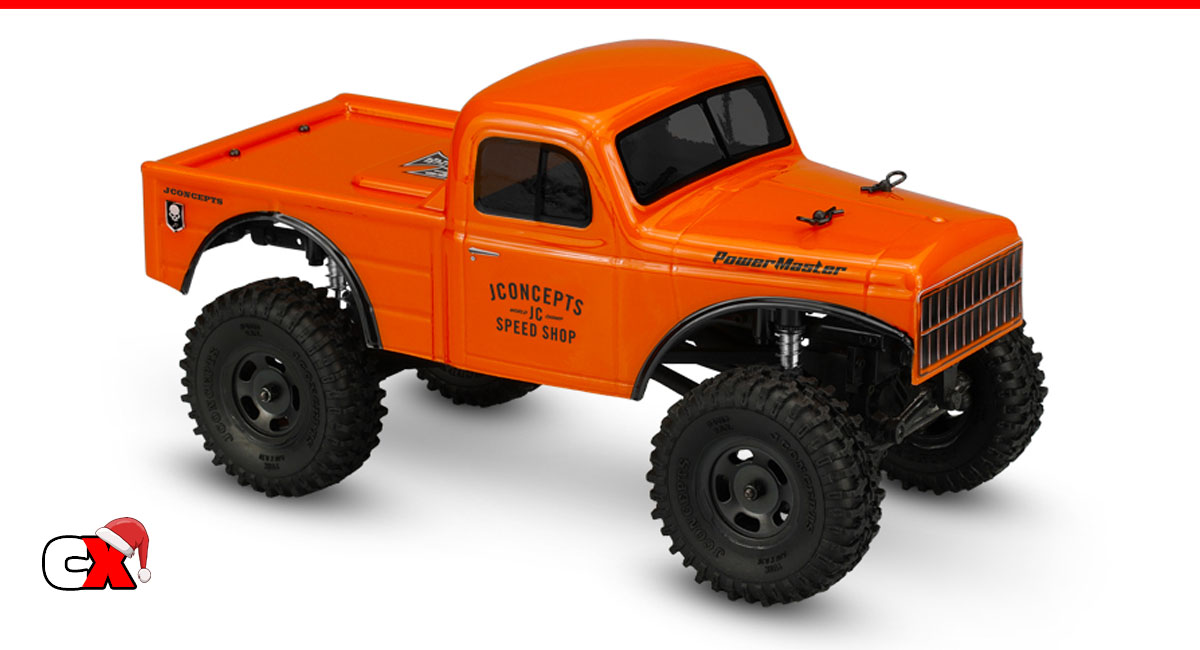 New for you Axial SCX24 is this JCI Power Master body from JConcepts.
This body mimics the Dodge Power Wagon body that has become super popular with the 1/10 scale crowd (we have one!). It features a short front and rear overhang to allow excellent ascending and descending capabilities. The V-Shape nose is great for front tire clearance and the split-front styling just looks great.
Body comes clear with window masks, overspray film and decals.
Quick Stats
Product: JCI Power Master Body – Axial SCX24
Part #: 0472
Scale: 1/24 Scale
Price: $23.80
Build Type: n/a
BUY NOW: https://bit.ly/3yVFXu9
Features
• Powerful look, retro vibe
• Round cab for crawling forgiveness
• Flat bed, ample space for an assortment of builds
• Bed features panel like construction for appearance and durability
• Small fender flares for clearance and stability
What We Like:
We love our 1/10 scale Power Wagon body for it's retro look and reduced rubbing of the tires. Adding that shell to the 1/24 scale family seems like a sure winner for those looks for the ultimate performance on their SCX24.
What We're Not Sure About:
Baby light pods would be a cool addition…
For more information, please visit: jconcepts.net
Gallery

Check out more cool products from JConcepts on CompetitionX.
Make sure you visit and subscribe to our YouTube Channel (CompetitionX YouTube) for up to date videos on all the current products!
Notice: Some of our articles, videos and descriptions may contain affiliate links, which means that if you click on one of the product links, we may receive a small commission. This helps support the website and social media channels and allows us to continue to produce content. Thank you for the support!
#jconcepts #rccars #competitionx