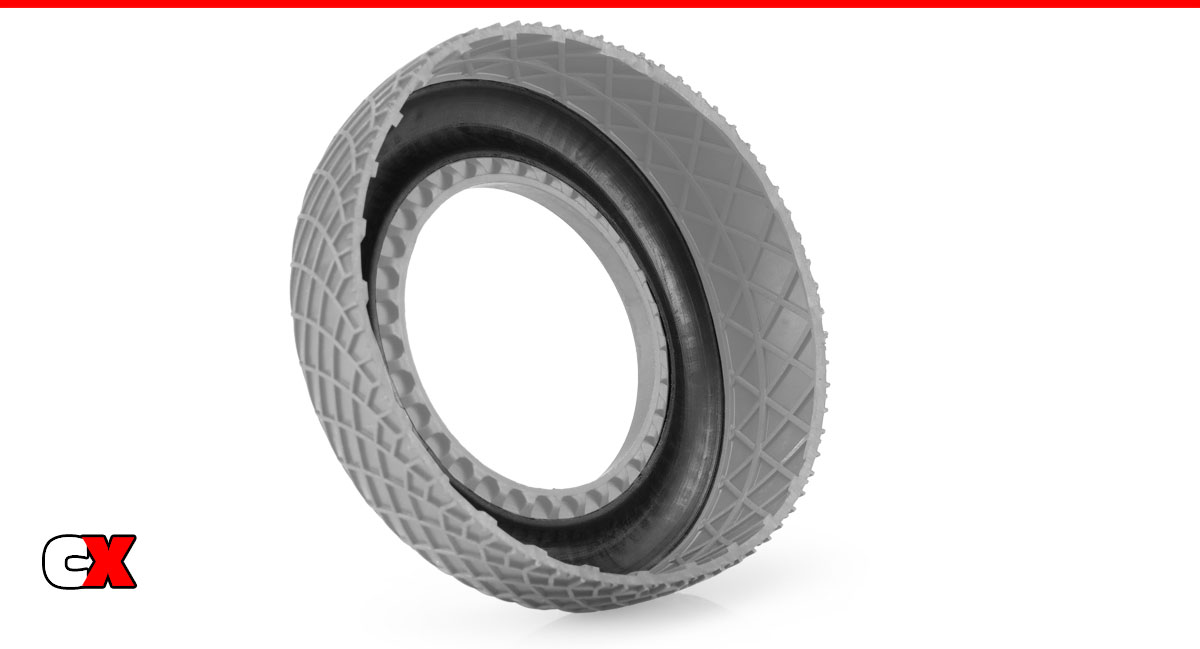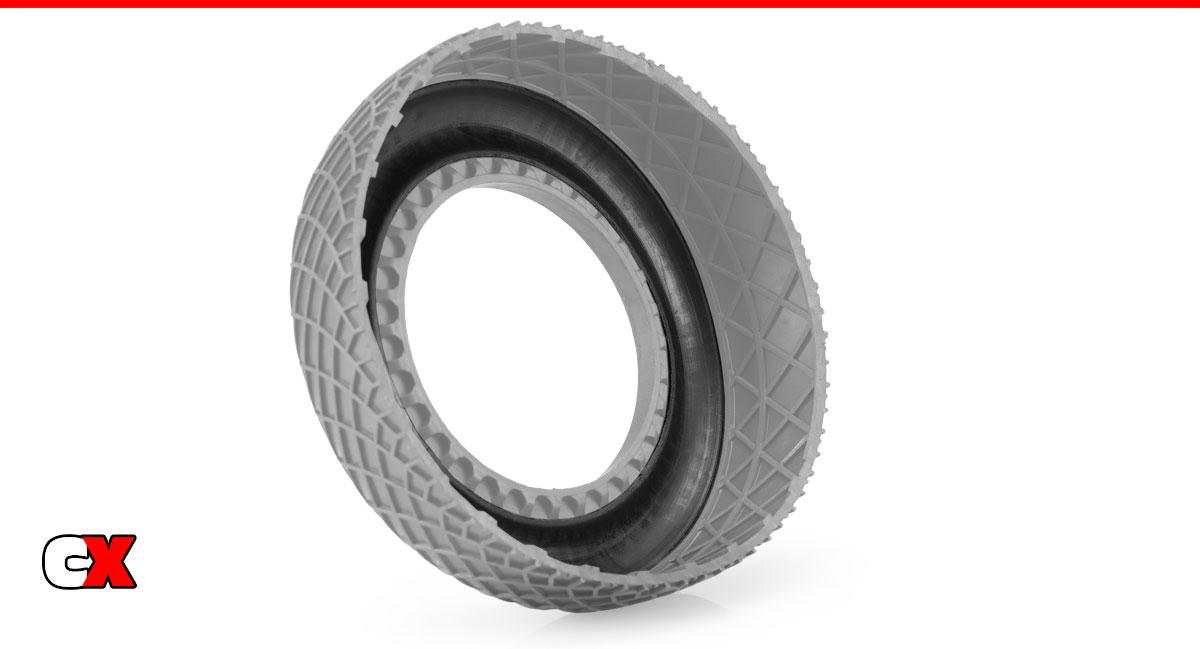 Here's an interesting new idea from JConcepts – inner sidewall support adapters for their Stadium Truck tires.
These adapters line the inside of your tires, adding sidewall support where high-traction track might cause your tires to roll-over and deform. They can be tack-glued into place and provide a rigid support without removing the overall grip the tire provides.
Quick Stats
Product: JConcepts Stadium Truck Inner Sidewall Support Adapter
Part #: 2966
Scale: 1/10 Scale
Price: $13.60
Build Type: n/a
BUY NOW: https://bit.ly/3yVFXu9
Features
• Precise, fit and finish shaped to stadium truck tire carcass
• Rubber material, bonds easily with glue
• Interlocking features to align inside tire body
• 4 pieces included per package
What We Like:
We think these are a fantastic product idea to help tune your tires to grippy surfaces. We can totally see the advantage if the track surface starts to change but you don't want to change your tire setup, adding these could help keep the tires more consistent throughout a run.
What We're Not Sure About:
The fact that you can't add them to an already existing set of tires. Obviously. This means you would need another full set of tires to try them out.
For more information, please visit: www.jconcepts.net
Gallery

Check out more cool products from JConcepts on CompetitionX.
Make sure you visit and subscribe to our YouTube Channel (CompetitionX YouTube) for up to date videos on all the current products!
Notice: Some of our articles, videos and descriptions may contain affiliate links, which means that if you click on one of the product links, we may receive a small commission. This helps support the website and social media channels and allows us to continue to produce content. Thank you for the support!
#jconcepts #rccars #competitionx