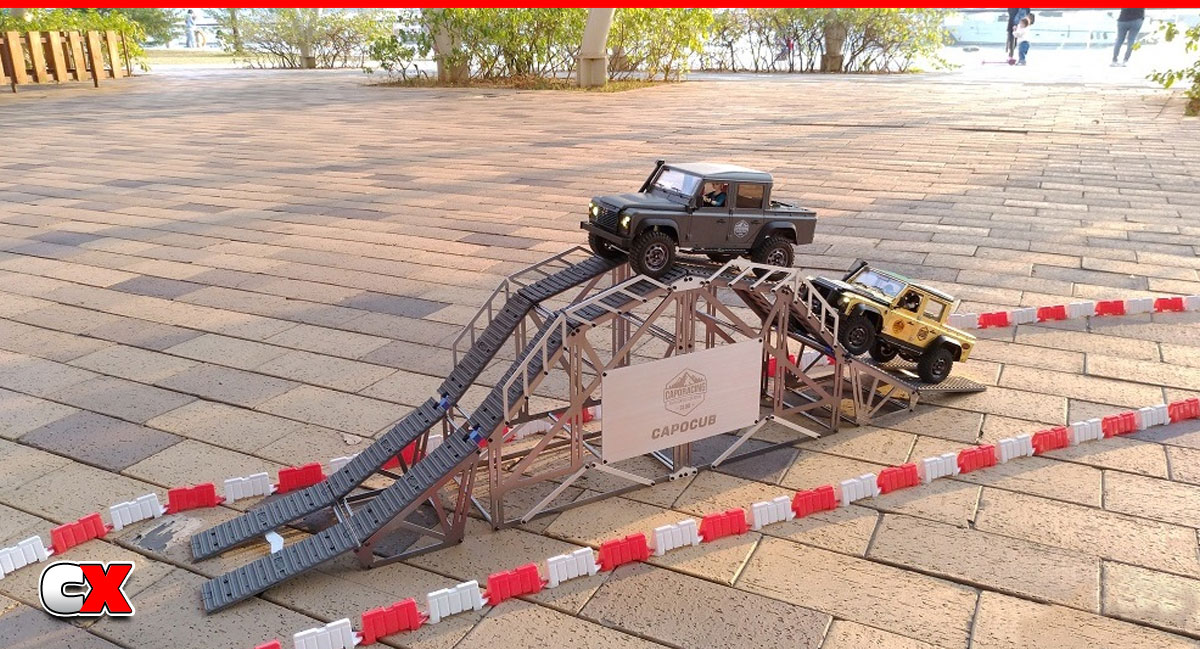 New from Kaioz are these killer Cubset Climbing Sets for small-scale crawlers. Designed to show off the ability of your rig, these climbing sets come in 3 different versions; an up-and-over cubset, a teeter-totter cubset and a wire-crossing cubset. Only 500 of these will be made so supply will definitely be limited, but they would make an amazing skill course at any crawler event!
What We Like:
We've seen this type of thing in the full size crawling world and wondered how hard it would be to replicate in a smaller scale – well, here ya go! These cubsets look amazing in detail and function and would be a super fun way to show off your rig's abilities!
What We're Not Sure About:
First off, price. These cubsets look to be made from aluminum or stainless or something with some intricate detail, so I'm sure they won't be cheap. Second, once people start seeing them in action, a run of 500 won't be enough. Just sayin'
CUBSETS_01 Kaioz Cubset Climbing Set
CUBSETS_02 Kaioz Cubset Climbing Set
CUBSETS_03 Kaioz Cubset Climbing Set

For more information, please visit: www.kaioz.net
When buying Pro-Line product directly on their site, don't forget to use the code COMPETITIONX to save 10% on your order!
Check out more cool products from Kaioz on CompetitionX.
Make sure you visit and subscribe to our YouTube Channel (CompetitionX YouTube) for up to date videos on all the current products!
Notice: Some of our articles, videos and descriptions may contain affiliate links, which means that if you click on one of the product links, we may receive a small commission. This helps support the website and social media channels and allows us to continue to produce content. Thank you for the support!
#kaioz #rccars #competitionx