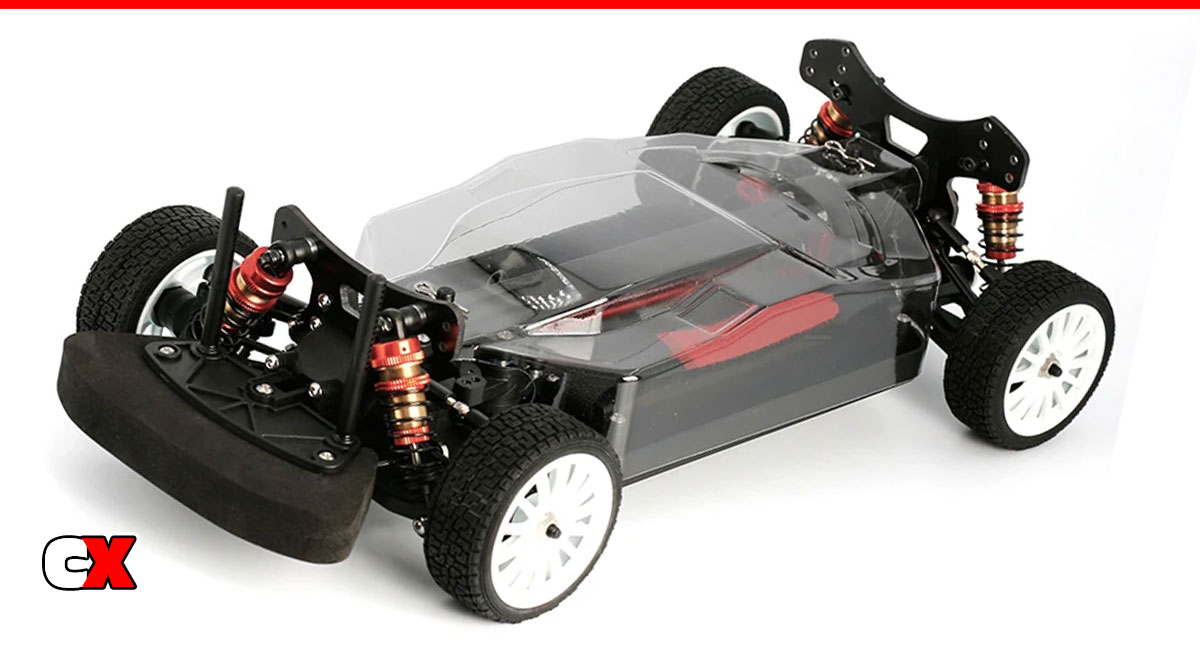 New from LC Racing is the PTG-2 Rally car, based on their LC10B5 buggy platform. This offshoot is based more for rally, featuring rally-style wheels and tires, aluminum threaded shocks mounted to 2.5mm composite towers, front and rear oil-filled diffs with metal gears and a 2.0mm aluminum chassis. Molded side guards are also included as is a polycarbonate chassis cover.
What We Like:
Rally is really fun, so it's nice to see companies building a direct competitor to the class. The PTG-2 includes a decent looking set of tires for both tarmac and gravel stages and, coupled with the tall stance, should really help this ride tackle a diverse amount of terrain. We have to give a huge shout out, though, to the LC Racing for the addition of the clear chassis cover – this alone will help keep the drivetrain safe and the electronics protected. This is a definite must for any Rally ride!
What We're Not Sure About:
While we love the car, we're not sure about how well the parts will be supported here in the States. That could prove to be a problem at some point.

For more information, please visit: www.shop.lcracing.net
When buying Pro-Line product directly on their site, don't forget to use the code COMPETITIONX to save 10% on your order!
Check out more cool products from LC Racing on CompetitionX.
Make sure you visit and subscribe to our YouTube Channel (CompetitionX YouTube) for up to date videos on all the current products!
Notice: Some of our articles, videos and descriptions may contain affiliate links, which means that if you click on one of the product links, we may receive a small commission. This helps support the website and social media channels and allows us to continue to produce content. Thank you for the support!
#lcracing #rccars #competitionx