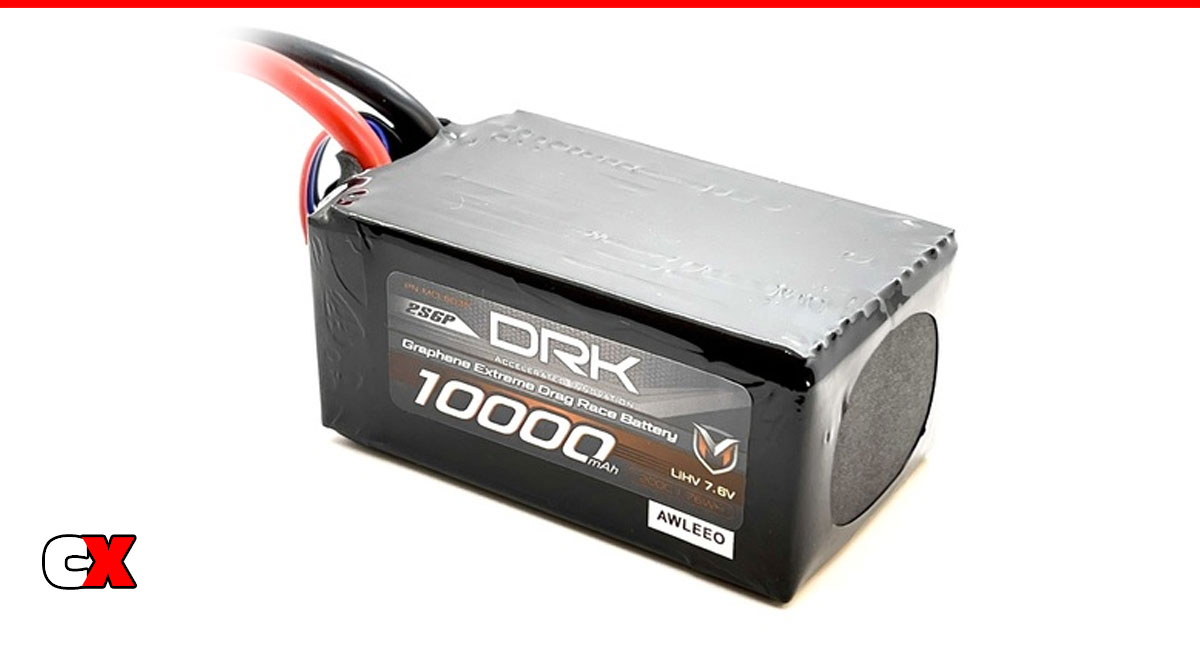 Maclan Racing has announced the DRK 10000mAh 2S Drag Race Battery, a 2-cell LiPo made specifically for the No Prep racers!
This pack is based on the Graphene battery system and boasts a whopping 10000mAh! It's built in a 2S6P configuration using ultra-low resistance cells, 8AWG wires and a QS8 connector, all in a compact 100x61x46mm package.
Quick Stats
Product: Maclan Racing DRK 10000mAh 2S Drag Race Battery
Part #: MCL6035
Scale: 1/10 Scale
Price: $209.99
Build Type: n/a
BUY NOW: https://bit.ly/2SgFPPK
Features
• DRK 2S6P configuration
• DRK ultra-low internal resistance cells
• DRK enhanced copper busbar for maximum performance
• 8AWG output wires
• QS8 connector
• Guarantee for better voltage retention for No Prep Outlaw Drag Race
What We Like:
Small, compact packs like this are all the rage in Drag Racing. They allow you to move the weight around, great for tuning you dragger to track conditions. This has become a major tuning thing so it's great to see all the drag-supporting companies latching on to this. And, 10000mAh – holy hell. One pack for the whole day!
What We're Not Sure About:
At the moment, these buddies are a bit pricey. Once they become more the norm, hopefully we'll see the prices drop a bit.
For more information, please visit: maclanracingshop.com
Gallery

Check out more cool products from Maclan Racing on CompetitionX.
Make sure you visit and subscribe to our YouTube Channel (CompetitionX YouTube) for up to date videos on all the current products!
Notice: Some of our articles, videos and descriptions may contain affiliate links, which means that if you click on one of the product links, we may receive a small commission. This helps support the website and social media channels and allows us to continue to produce content. Thank you for the support!
#maclanracing #rccars #competitionx