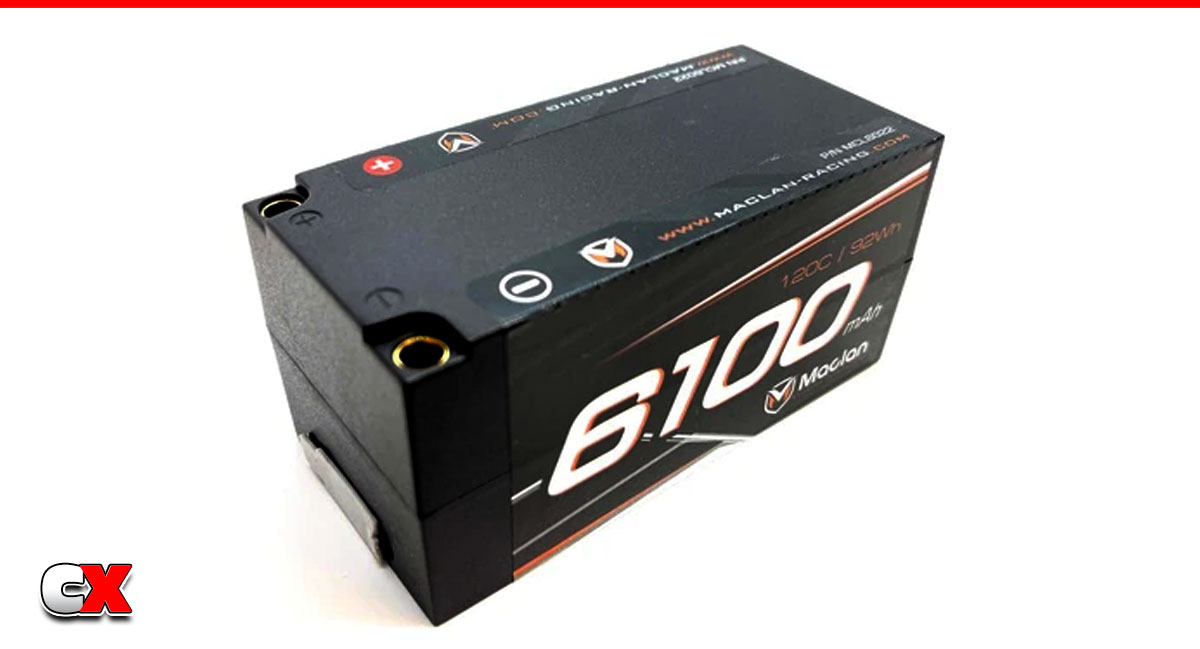 Maclan Racing has announced a LiPo pack with a 6100mAh capacity. That's not all that crazy, but what is nutty is the fact that it's a shorty-size pack!
What We Like:
Shorty packs are becoming all the rage, being used in everything from rock crawlers, drag racing, Monster Trucks and even touring cars! In the past, shortys weren't really an option with the low mAh rating, but hitting 6100 (and 4S) is a huge step in reducing the size (and weight) of LiPo batteries! It will be interesting to see where these go in 4S-style racing classes!
What We're Not Sure About:
Well, for one, they're new. A typical 4S pack is pretty big but we know how they work in 4S applications – only time will tell if they can stand up to the rigors of 4S racing or if they're going to stay mainly in the bashing market.
MCL6022 Maclan Racing Graphene HV 4S Shorty 6100mAh LiPo Battery

For more information, please visit: www.maclanracingshop.com
Check out Maclan Racing products at AMain Hobbies.
Check out more cool products from Maclan Racingon CompetitionX.
Make sure you visit and subscribe to our YouTube Channel (CompetitionX YouTube) for up to date videos on all the current products!
Notice: Some of our articles, videos and descriptions may contain affiliate links, which means that if you click on one of the product links, we may receive a small commission. This helps support the website and social media channels and allows us to continue to produce content. Thank you for the support!
#maclanracing #rccars #competitionx