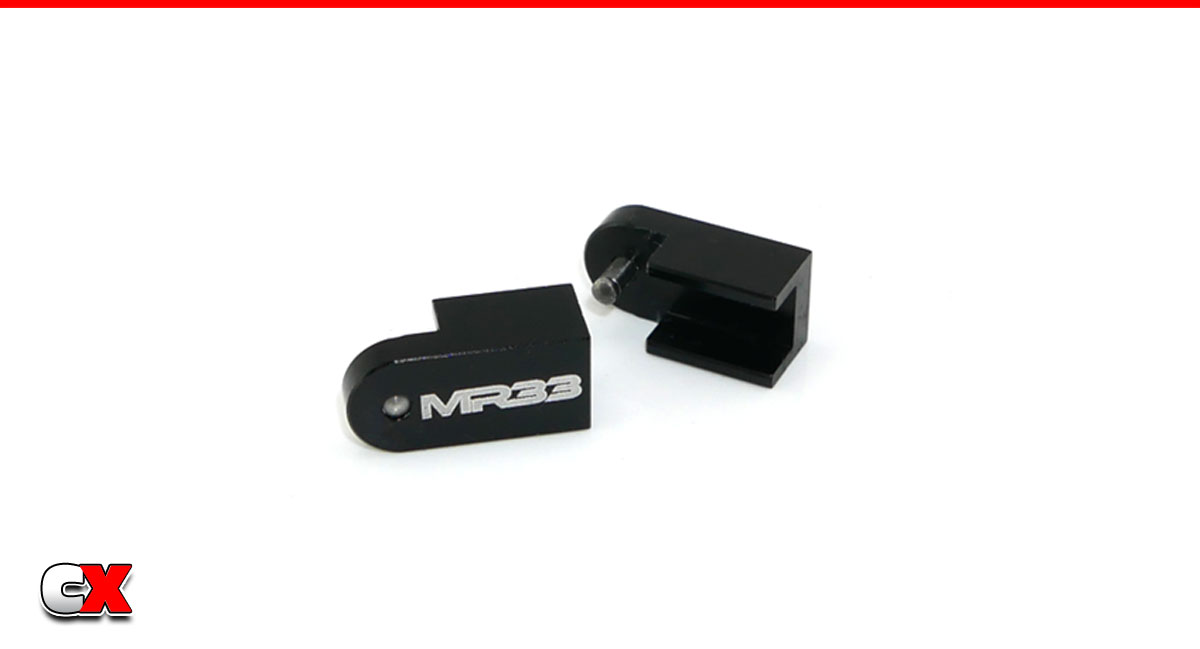 Any tool that makes tuning adjustments easy is a great tool in my book, as shown with these new aluminum turnbuckle tools from MR33. When making turnbuckle adjustments, you want to make sure your ballcups are straight with each other, not twisted. That usually means having to twist your turnbuckle a 1/4 turn BACK after adjusting to match the cups. These tools allow adjustment while keeping the ballcups in place.
What We Like:
Brilliant tool, actually. We find ourselves back-twisting alot to center the ballcups, but this little tool will alleviate that need!
What We're Not Sure About:
To make these effective, you need to have broached ballstuds and ballcups with holes in them. Really, if you don't have broached ballstuds and ballcups with holes right now, that should really be your first purchase!
MR33-AWE-TT MR33 Aluminum Turnbuckle Tool

For more information, please visit: www.tonisport.de
Check out more cool products from MR33 on CompetitionX.
Make sure you visit and subscribe to our YouTube Channel (CompetitionX YouTube) for up to date videos on all the current products!
Notice: Some of our articles, videos and descriptions may contain affiliate links, which means that if you click on one of the product links, we may receive a small commission. This helps support the website and social media channels and allows us to continue to produce content. Thank you for the support!
#mr33 #rccars #competitionx