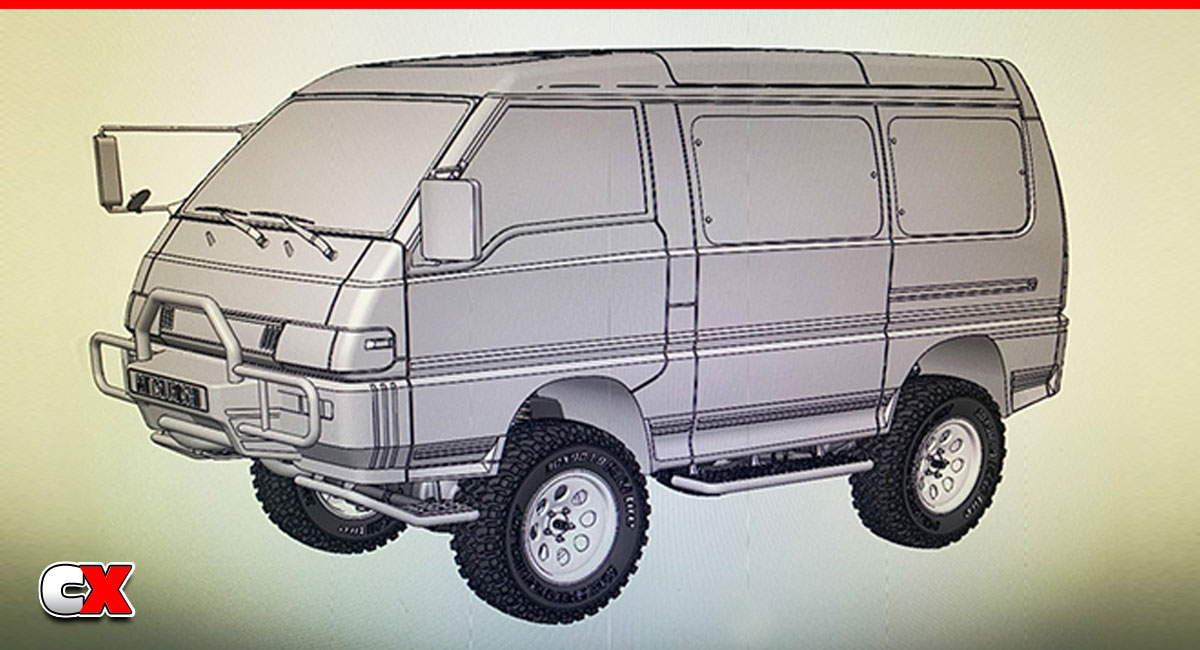 Looking for something a little different to drop onto you next crawling project? How about this interesting van body from MST! This body appears to be based on the Mitsubishi Delica, a popular minivan for customizing in Japan. No details have been released on it yet other than a pair of CAD drawings, but it does appear it might come with custom front and rear bumpers, side mirrors and a back mirror. Windshield wipers are also shown and, with this level of detail, we'll go out on a limb and say light buckets will also be included.
What We Like:
Something new, something fresh – love the idea behind this for sure! I can imagine quite a few projects being built with this ranging from mild offroaders to complete overlanders. As much as we're diggin' this, we are hoping for lights and additional 'add-ons' down the line.
What We're Not Sure About:
Uh, more details please!!!!!

For more information, please visit: www.rc-mst.com
Check out more cool products from MST on CompetitionX.
Make sure you visit and subscribe to our YouTube Channel (CompetitionX YouTube) for up to date videos on all the current products!
Notice: Some of our articles, videos and descriptions may contain affiliate links, which means that if you click on one of the product links, we may receive a small commission. This helps support the website and social media channels and allows us to continue to produce content. Thank you for the support!
#mst #rccars #competitionx