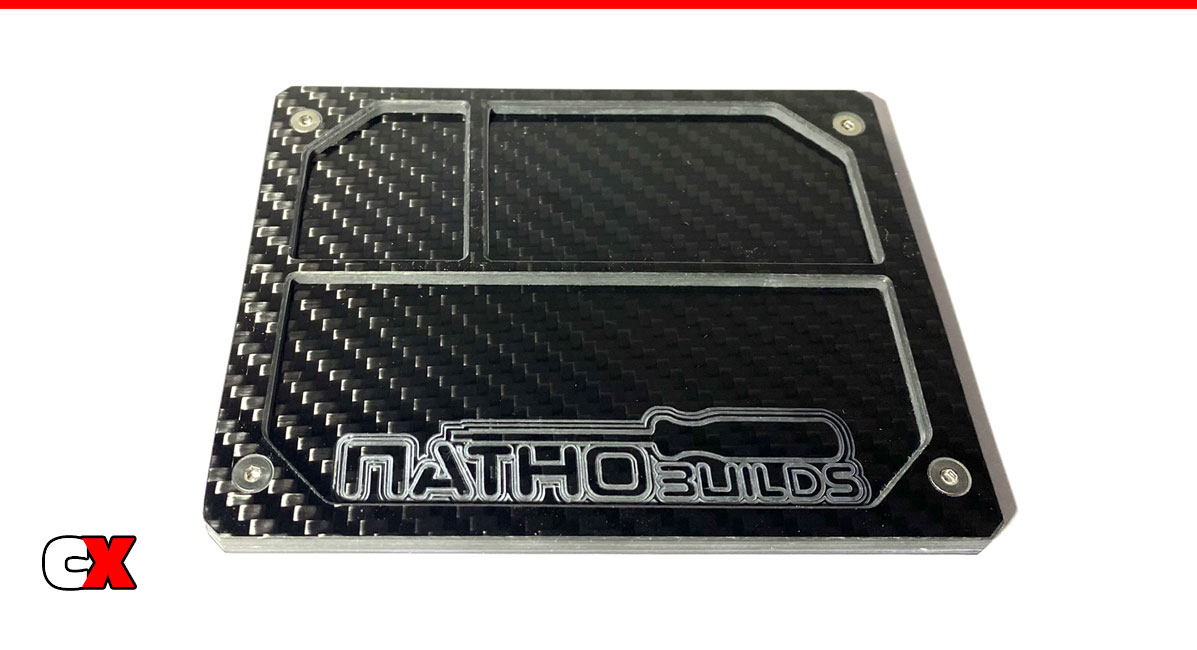 New from NathoBuilds is this cool carbon fiber parts tray. This tray features a both a lower and upper deck cut from carbon fiber, the upper deck having 3 pockets cut into it – a small, medium and large area. The lower base has rubber feet underneath to keep it from sliding. It's a nice size for holding parts during a build, however the best part is that the top deck is customizable – you can keep the CF upper deck or replace it with a 3D-printed part in a variety of colors.
What We Like:
Parts trays are always nice to have during a build session or while maintaining your vehicle. This one seems to be a good size for most applications, but the one thing we love about it is that it can be customized to suit your liking. We personally love the carbon fiber look (however a CF lower deck with red upper deck might look cool as well), but you might like a blue, green, orange or even white upper deck.
What We're Not Sure About:
While not a deal-breaker, I think the addition of a magnetic pad in one of the pockets would be a cool addition. We might add one to ours when we decide to pick one up.

For more information, please visit: www.nathobuilds.com
Check out more cool products from NathoBuilds on CompetitionX.
Make sure you visit and subscribe to our YouTube Channel (CompetitionX YouTube) for up to date videos on all the current products!
Notice: Some of our articles, videos and descriptions may contain affiliate links, which means that if you click on one of the product links, we may receive a small commission. This helps support the website and social media channels and allows us to continue to produce content. Thank you for the support!
#nathobuilds #rccars #competitionx