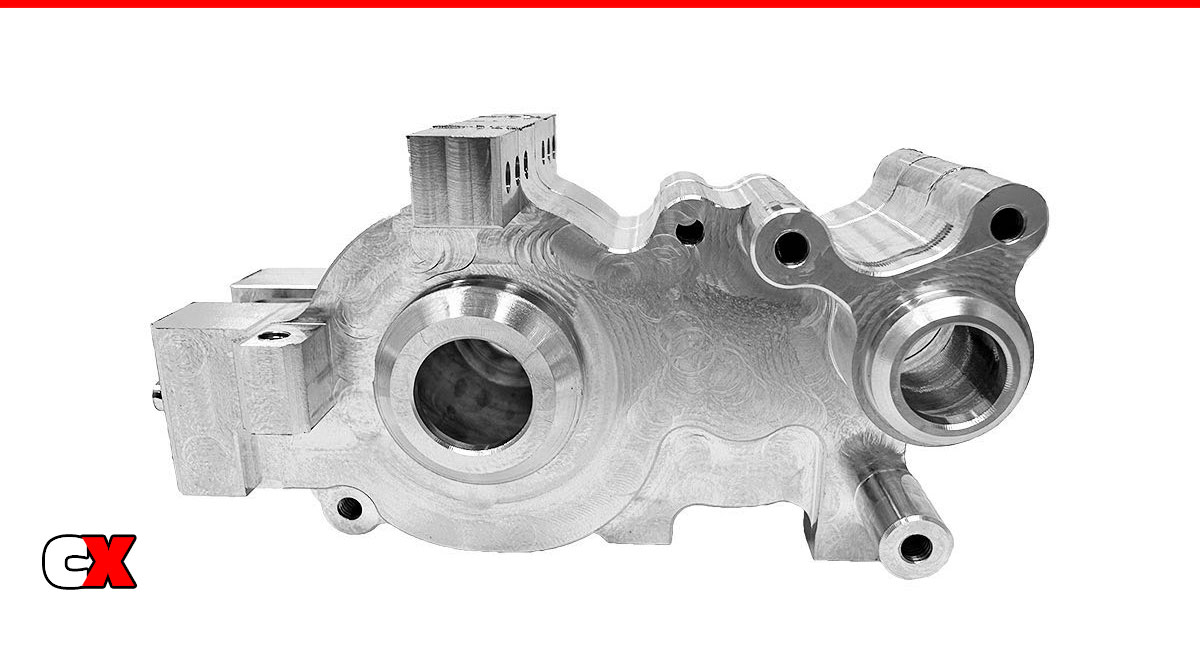 R1 Wurks has upped the performance of their stellar drag chassis with this new DC1 Lay-Down Transmission.
This trans is CNC-machined from 7075 aluminum, helping it weigh in at just at tick under 70g. It is a direct bolt on to the DC1 chassis and includes a new rear shock tower (and mounting hardware).
Other features are the elimination of the previous shock tower and mount as well as the camber link mount – the links now attach directly to the transmission.
Quick Stats
Product: DC1 Lay-Down Transmission
Part #: n/a
Scale: 1/10 Scale
Price: $140.00
Build Type: n/a
BUY NOW: https://bit.ly/3TEOhWm
What We Like:
In the never-ending quest for speed, it's always great to see a car company push the limits of their rides. This, in turn, helps companies progress in other vehicles well which, maybe soon, we'll see happen with R1.
What We're Not Sure About:
Like other forms of RC, the Drag Racing rabbit hole is deep.
For more information, please visit: r1wurks.com
Gallery

Check out more cool products from R1 Wurks on CompetitionX.
Make sure you visit and subscribe to our YouTube Channel (CompetitionX YouTube) for up to date videos on all the current products!
Notice: Some of our articles, videos and descriptions may contain affiliate links, which means that if you click on one of the product links, we may receive a small commission. This helps support the website and social media channels and allows us to continue to produce content. Thank you for the support!
#r1wurks #rccars #competitionx