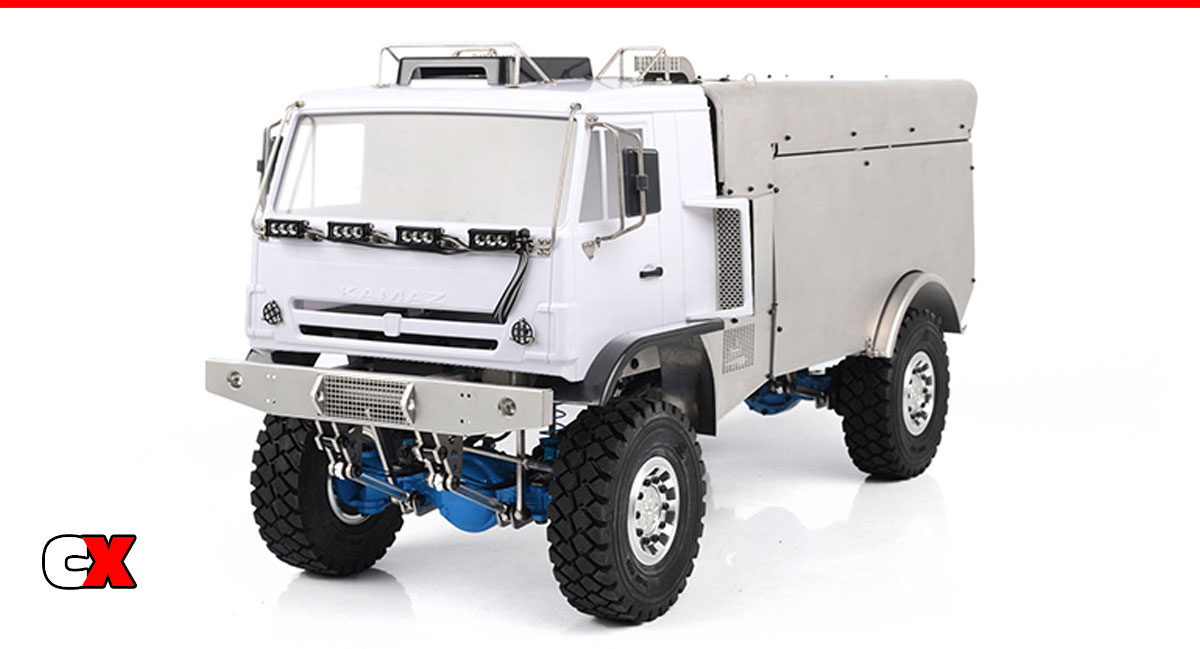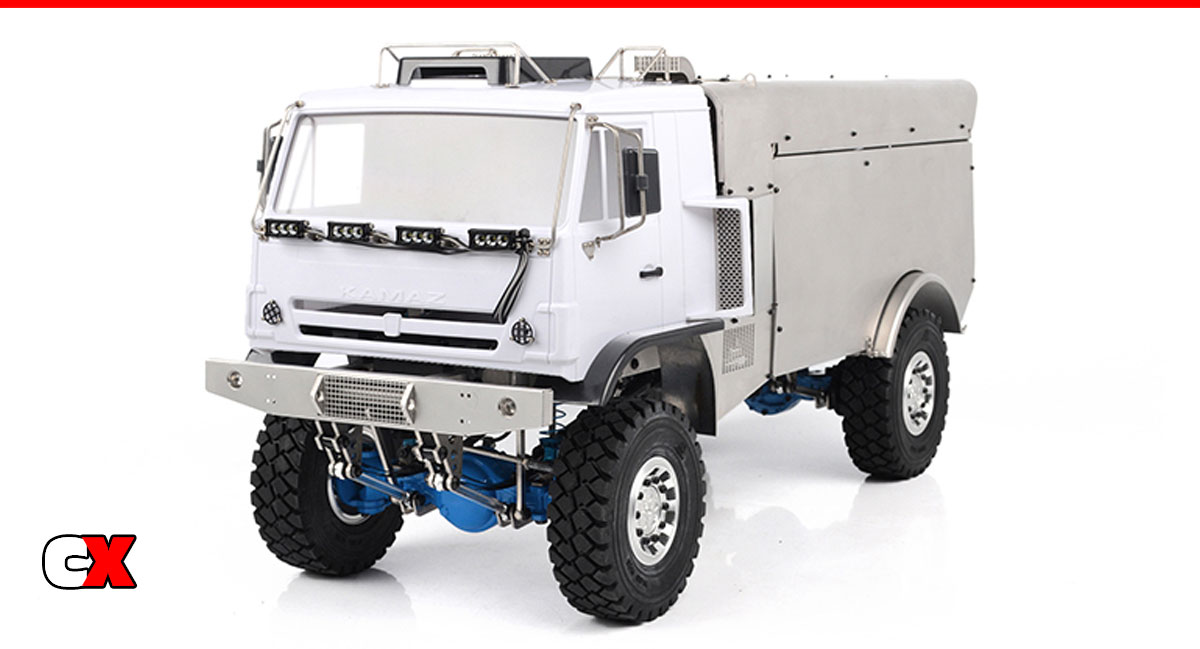 Scale rides from RC4WD are nothing new – just look at this 1/14 scale Rally Race Semi Truck! This truck comes as a fully-built RTR with is manufactured with all sorts of materials – aluminum, iron, copper, ABS and polycarbonate! It has a hard plastic front cab with a built infrastructure out back that has opening panels to see inside (like the real thing). A 2-speed gearbox, aluminum transfer case, leaf-spring suspension and remote locking diffs are just some of the key features of this gorgeous ride. Installed electronics include a 2.4GHz radio system, brushed motor and an ESC capable of handling a 3S LiPo battery.
What We Like:
Well, it is absolutely bad ass looking, for one. Then there's the realistic leaf spring suspension and all the cool underpinnings. We also love the opening rear panels, giving you a peak inside the rear frame area. It's also bulky, weighing in at about 12lbs, making it top-heavy like the real thing as well – care should be taken when driving it. It truly is one of the coolest RC trucks out there right now!
What We're Not Sure About:
Because it is bulky, and top heavy, and a leaf spring suspension, and hard-ish tires, and narrow wheels, etc, etc, etc, it probably doesn't drive all that well. But, neither does the 1:1 version I'm sure. As long as you know you can't actually DRIVE it like a real Rally Semi Truck you'll probably be ok.

For more information, please visit: store.rc4wd.com
Check out RC4WD products at AMain Hobbies.
Check out more cool products from RC4WD on CompetitionX.
Make sure you visit and subscribe to our YouTube Channel (CompetitionX YouTube) for up to date videos on all the current products!
Notice: Some of our articles, videos and descriptions may contain affiliate links, which means that if you click on one of the product links, we may receive a small commission. This helps support the website and social media channels and allows us to continue to produce content. Thank you for the support!
#rc4wd #rccars #competitionx