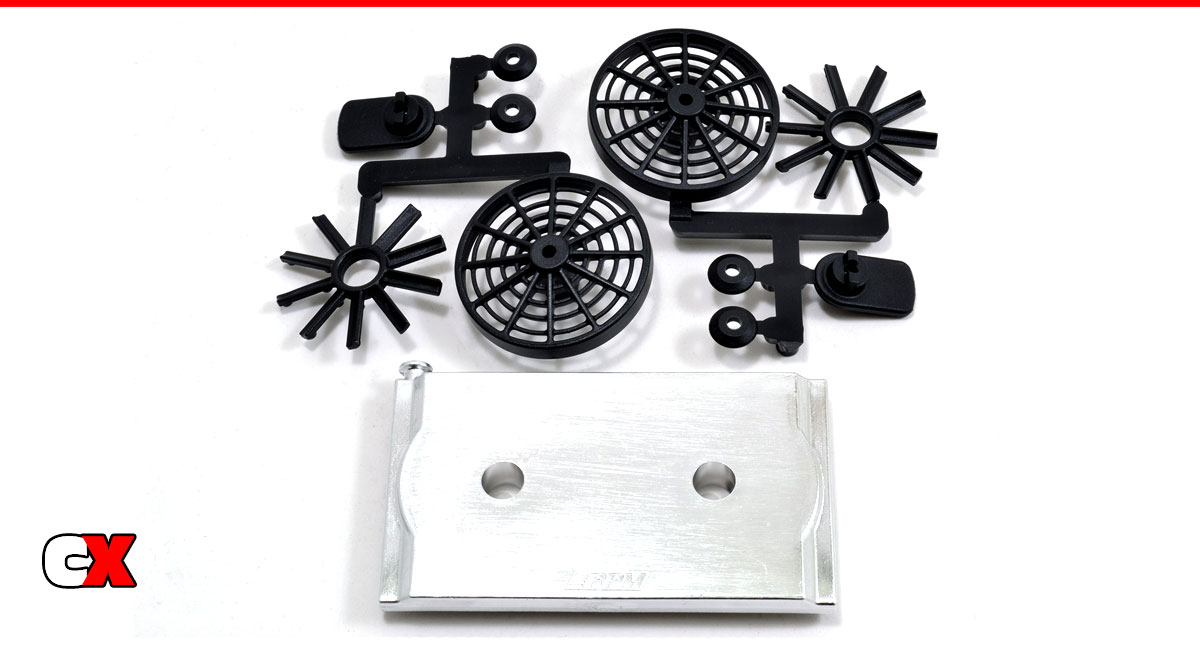 Expand on the scale appearance of your next build – be it a trail truck or Short Course racer – with this cool mock radiator and fan setup from RPM RC Products.
This setup is based on RPM's previous 'No Clip' body mount system for Traxxas trucks, with enthusiasts wanting the radiator and fans separately. The kit comes with the radiator, two fans, two shrouds and mounting hardware, all ready to be installed on your rig. It is molded in natural colors from RPM's engineering-grade nylon for the ultimate strength.
Quick Stats
Product: RPM RC Products Mock Radiator and Fans
Part #: 70780
Scale: 1/10 Scale
Price: $14.95
Build Type: n/a
BUY NOW: https://bit.ly/3oh5M1P
What We Like:
RPM did a great job on giving us a very realistic radiator and fan solution. With a little ingenuity, we can see experienced builders adding tiny motors behind the radiator to power the fans – how trick would that be?
What We're Not Sure About:
That it doesn't already come with tiny motors to power the fans.
For more information, please visit: www.rpmrcproducts.com
Gallery

Check out more cool products from RPM RC Products on CompetitionX.
Make sure you visit and subscribe to our YouTube Channel (CompetitionX YouTube) for up to date videos on all the current products!
Notice: Some of our articles, videos and descriptions may contain affiliate links, which means that if you click on one of the product links, we may receive a small commission. This helps support the website and social media channels and allows us to continue to produce content. Thank you for the support!
#rpmrcproducts #rccars #competitionx