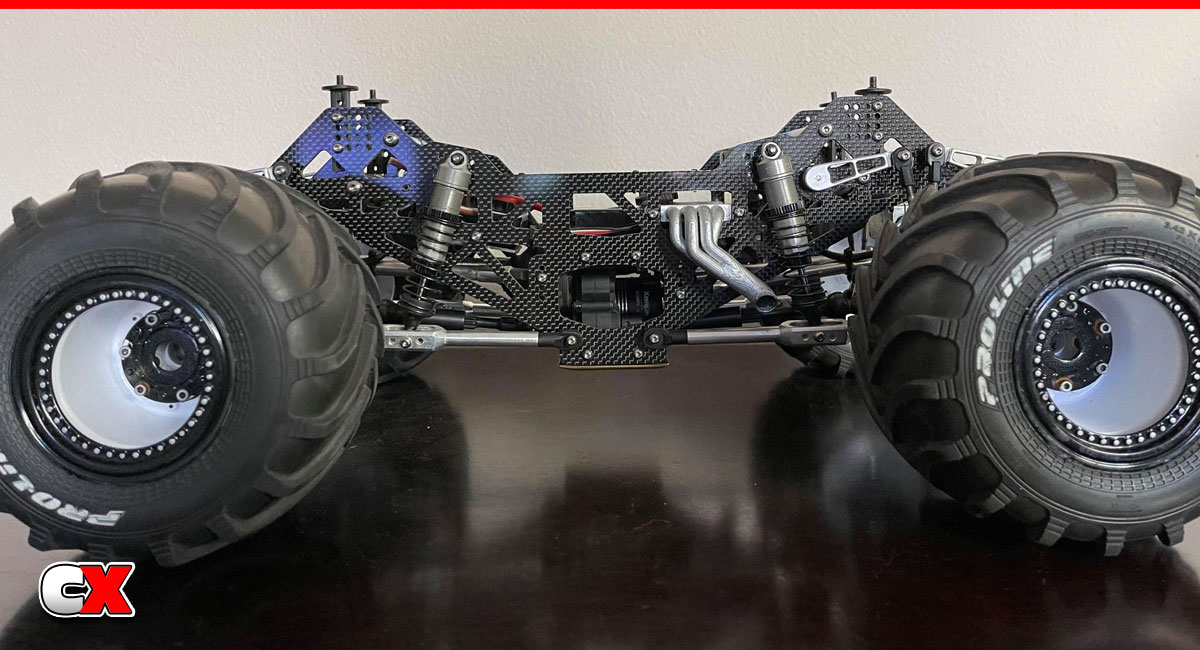 The Monster Truck scene is pretty big here in SoCal, with the local SCMT group holding events year round at different locals. Their newest release, the Warpath 3, improves upon the championship-winning Warpath 2.0 and JZI chassis. Lots of new features are included in this rig and, if we do say so ourselves, it looks absolutely bad ass!
What We Like:
This rig is pure Monster Truck performance, with features like a super low transmission, motor mount and battery as well as a bunch of refinements for making maintenance easier. It has all the other goodies as well, like front and rear anti-roll bars, multiple shock mounting locations and not a single piece of plastic – it's all done with carbon fiber and aluminum. There's even provisions for mounting 3D printed headers!
What We're Not Sure About:
It is a bit of a niche class for such a high-performance (and pricey) rig, but those that compete want the best – and that's what you get with this chassis.

For more information, please visit: www.facebook.com/Socalmonsertrucks
Check out more cool products from SCMT on CompetitionX.
Make sure you visit and subscribe to our YouTube Channel (CompetitionX YouTube) for up to date videos on all the current products!
Notice: Some of our articles, videos and descriptions may contain affiliate links, which means that if you click on one of the product links, we may receive a small commission. This helps support the website and social media channels and allows us to continue to produce content. Thank you for the support!
#scmt #warpath #rccars #competitionx