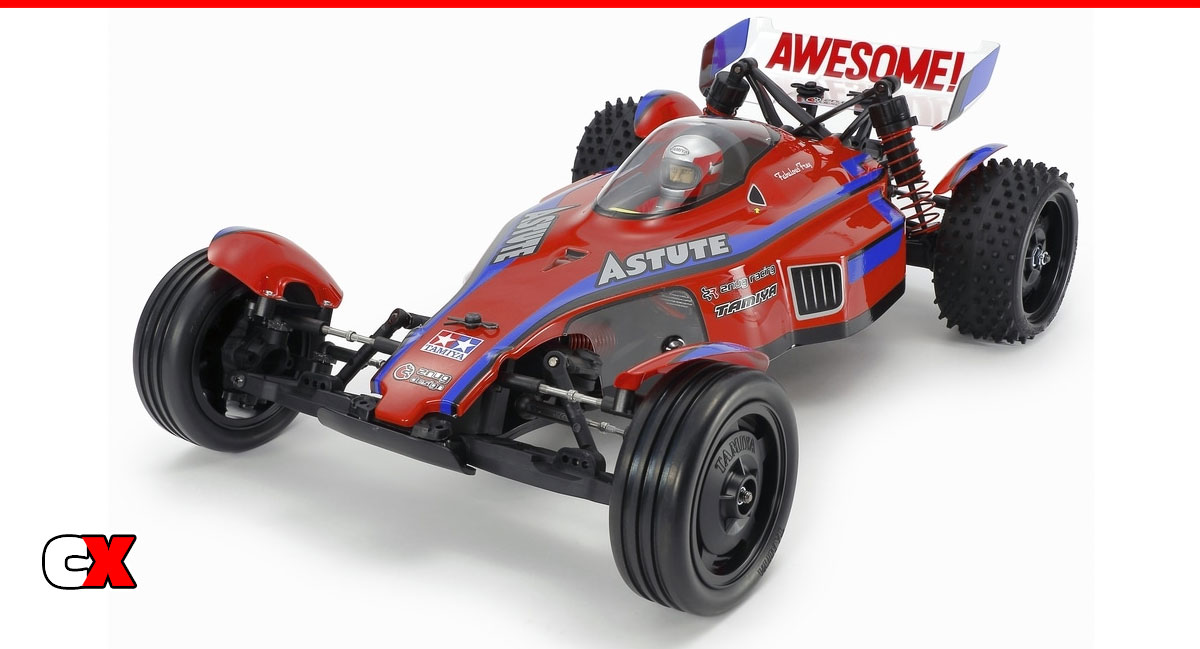 After building our TD4 Super Avante, we knew Tamiya was up to something with some of the extra pieces in the box. Well, now we know – introducing the Astute 2022 TD2, a 2WD version of the Super Avante.
Most of the rear of the car is the same as the TD4 – gearbox, shock towers, shocks and driveline. What's different is the front clip, which Tamiya has swapped out with a more conventional 2WD system while still retaining the laydown shocks.
What We Like:
The TD4 is a fun car and does have some track prowess, if that's your thing. Adding a 2WD ride into the mix should provide a more nimble drive in both bash and race situations. We're also interested in the traverse battery position – wondering if we could mix-and match parts on the TD4 to use this layout!
What We're Not Sure About:
While I love the fenders, I wish their mounting situation was a bit more robust. The ones on our TD4 lasted 1 1/2 battery packs and they were toast – I'm imagine we'll be in the same boat with these as well.
58697 Tamiya Astute 2022 TD2

For more information, please visit: www.tamiyausa.com
Check out Tamiya products at AMain Hobbies.
Check out more cool products from Tamiya on CompetitionX.
Make sure you visit and subscribe to our YouTube Channel (CompetitionX YouTube) for up to date videos on all the current products!
Notice: Some of our articles, videos and descriptions may contain affiliate links, which means that if you click on one of the product links, we may receive a small commission. This helps support the website and social media channels and allows us to continue to produce content. Thank you for the support!
#tamiya #rccars #competitionx