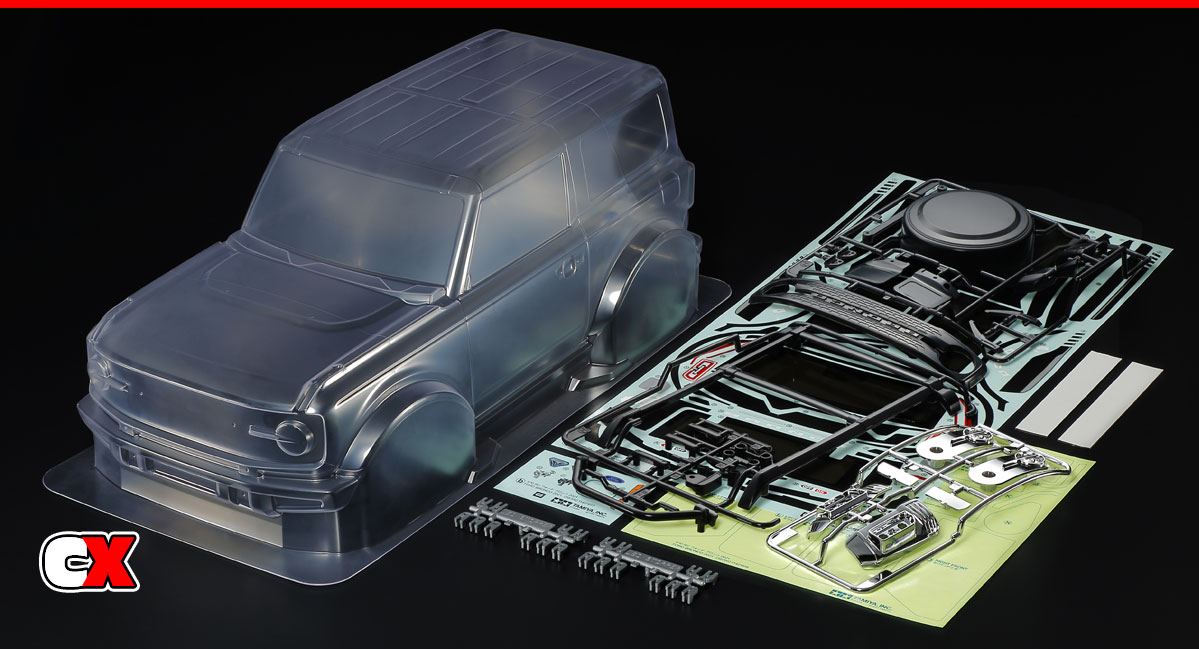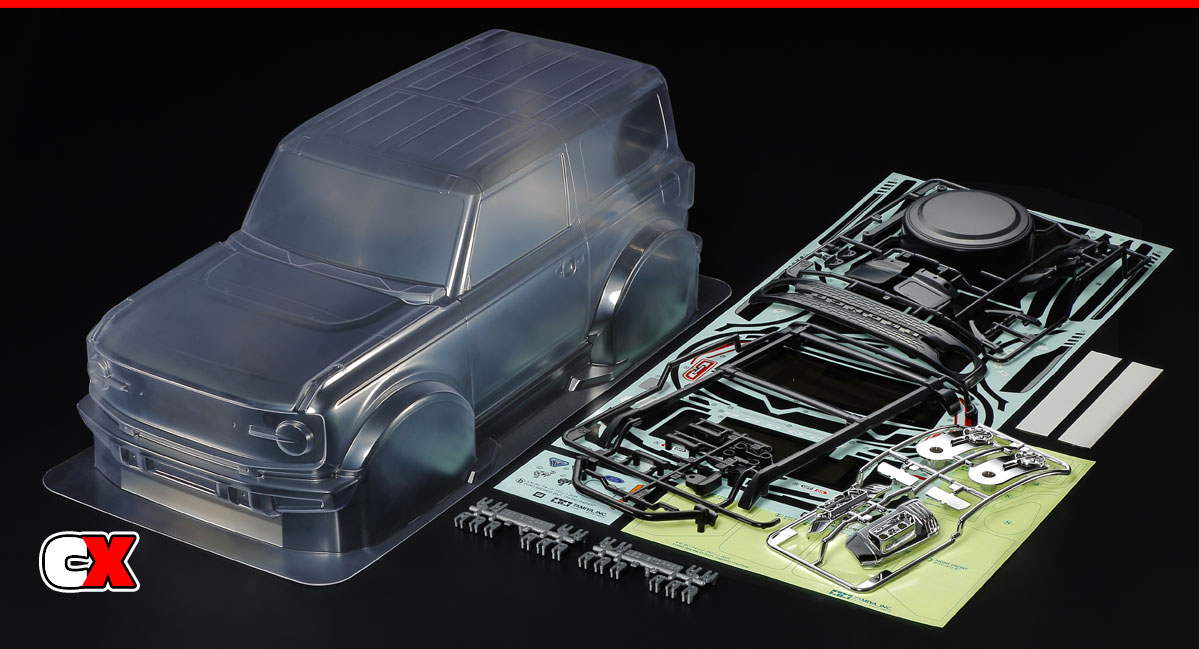 Tamiya has announced clear body sets for 4 of it's most popular (and current) releases – the Alpine A110, Ford Bronco, McLaren Senna and the Toyota TOM's GR Supra.
All 4 of these bodies are molded in a lightweight polycarbonate, have amazing detail and include stunning sticker sheets to detail them out. They are wrapped in an overspray film and have window masks for painting. There's even molded trees of optional exterior parts included (mirrors, wings, etc).
Quick Stats
Product: Alpine A110, Ford Bronco, McLaren Senna, Toyota TOM's GR Supra Body Sets
Part #: 51678 (TOM's GR Supra), 51687 (Bronco), 51690 (Alpine A110), 51693 (McLaren Senna)
Scale: 1/10 Scale
Price: $TBA
Build Type: n/a
BUY NOW: https://bit.ly/30DRTz8
What We Like:
Tamiya's attention to detail in the body department is second to none. Not only does the finished mold look amazing, the sticker sheets and exterior parts can make the body look almost real. We love the final product when completing Tamiya bodies.
What We're Not Sure About:
While we do love the finished product, getting there can be quite a task. It can take HOURS to complete a Tamiya body set and, afterwards, who wants to drive it????
For more information, please visit: www.tamiyausa.com
Gallery

Check out more cool products from Tamiya on CompetitionX.
Make sure you visit and subscribe to our YouTube Channel (CompetitionX YouTube) for up to date videos on all the current products!
Notice: Some of our articles, videos and descriptions may contain affiliate links, which means that if you click on one of the product links, we may receive a small commission. This helps support the website and social media channels and allows us to continue to produce content. Thank you for the support!
#tamiya #rccars #competitionx