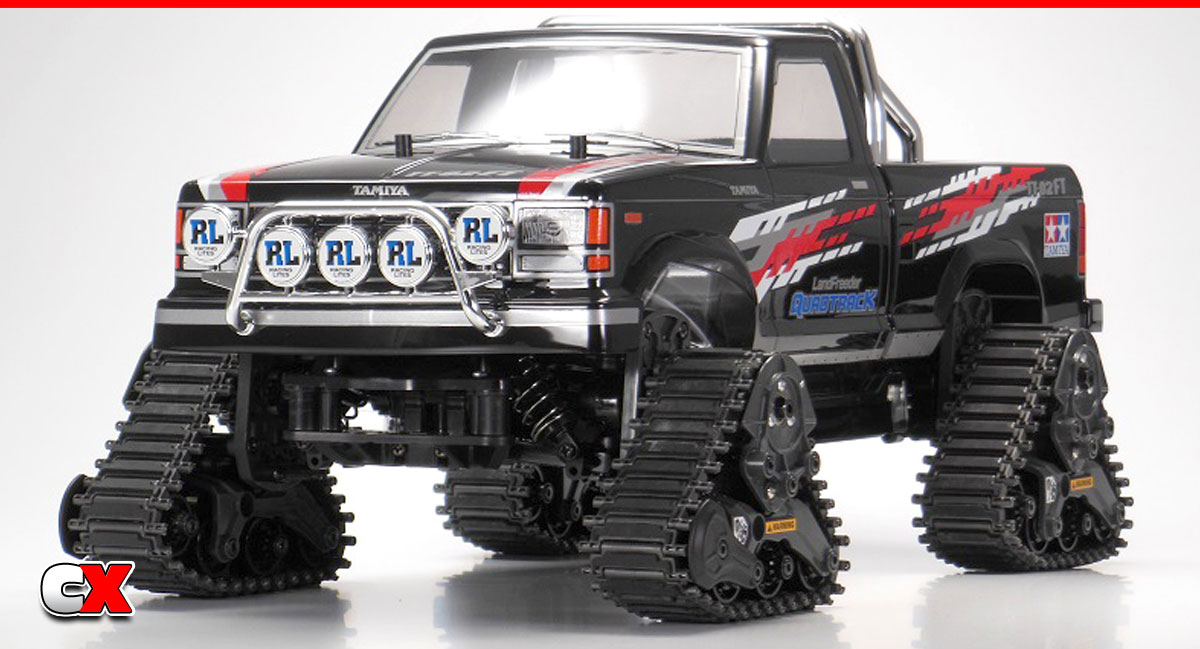 Now here's something fun coming from the Tamiya camp – check out the Landfreeder Quadtrack! This 1/10 scale ride is similar to the original Landfreeder – sort of – same body… well, ok, that's about it. It's rides on a TT-02FT chassis, giving it tons of hop up options as well as a sealed drivetrain.
What We Like:
What a cool idea – something surely out of the norm for Tamiya! The tracks are going to be a big hit for overlanders as is the cool Ford body. Adding to that the TT-02 chassis (with all the options available) also opens the door for many upgrades! I, myself, have my eyes on those quadtracks for another project…
What We're Not Sure About:
With all the other 'offroad'-style chassis' available at their disposal, I'm not sure why they set the Quadtrack on the TT-02 chassis. It's not a very high-clearance setup and, well, the front end looks a bit odd with the onroad bumper section sticking out.
58690 Tamiya Landfreeder Quadtrack

For more information, please visit: www.tamiyausa.com
Check out Tamiya products at AMain Hobbies.
Check out more cool products from Tamiya on CompetitionX.
Make sure you visit and subscribe to our YouTube Channel (CompetitionX YouTube) for up to date videos on all the current products!
Notice: Some of our articles, videos and descriptions may contain affiliate links, which means that if you click on one of the product links, we may receive a small commission. This helps support the website and social media channels and allows us to continue to produce content. Thank you for the support!
#tamiya #rccars #competitionx