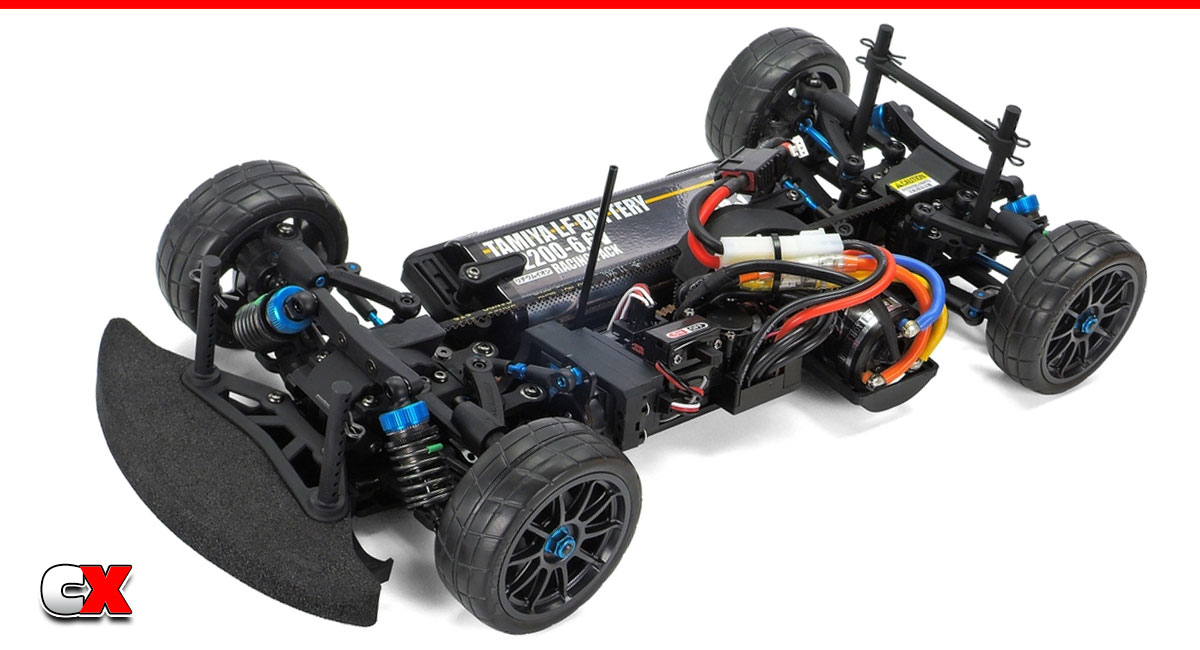 Tamiya has announced the TA08 Pro, a predecessor to the amazing TA07 Pro Touring Car. This TC looks much different than previous models, featuring a 'Stepped-V' chassis that has both sides of the chassis angled slightly (about 10°) to allow more clearance as the car rolls into the turns. Other unique features is the spur gear in front of the motor, a 2-belt drive system and TRF420 gear differentials. The suspension looks like a offshoot from the recent TC-01 with Camber, Caster and rear Toe adjusted with turnbuckles.
What We Like:
We love that Tamiya doesn't follow the normal rules of the games – they release something a little different that everyone else and, well, it works. This angled chassis and TC-01ish suspension is certainly different, however we're excited to see how this thing actually works! As will all Tamiya rides, it will probably allow fitment of just about every body in the collection.
What We're Not Sure About:
The TA07 was a great car with lots of tuneability right out of the box. Unfortunately, I'm not seeing the same level of car here. Maybe I'm just missing it (this is the only pic available at the moment), but just looking at the shock towers – one mounting point. However, I'm sure Tamiya will come out with option parts to further the tuneability.

For more information, please visit: www.tamiyausa.com
Check out Tamiya products at AMain Hobbies.
Check out more cool products from Tamiya on CompetitionX.
Make sure you visit and subscribe to our YouTube Channel (CompetitionX YouTube) for up to date videos on all the current products!
Notice: Some of our articles, videos and descriptions may contain affiliate links, which means that if you click on one of the product links, we may receive a small commission. This helps support the website and social media channels and allows us to continue to produce content. Thank you for the support!
#tamiya #rccars #competitionx