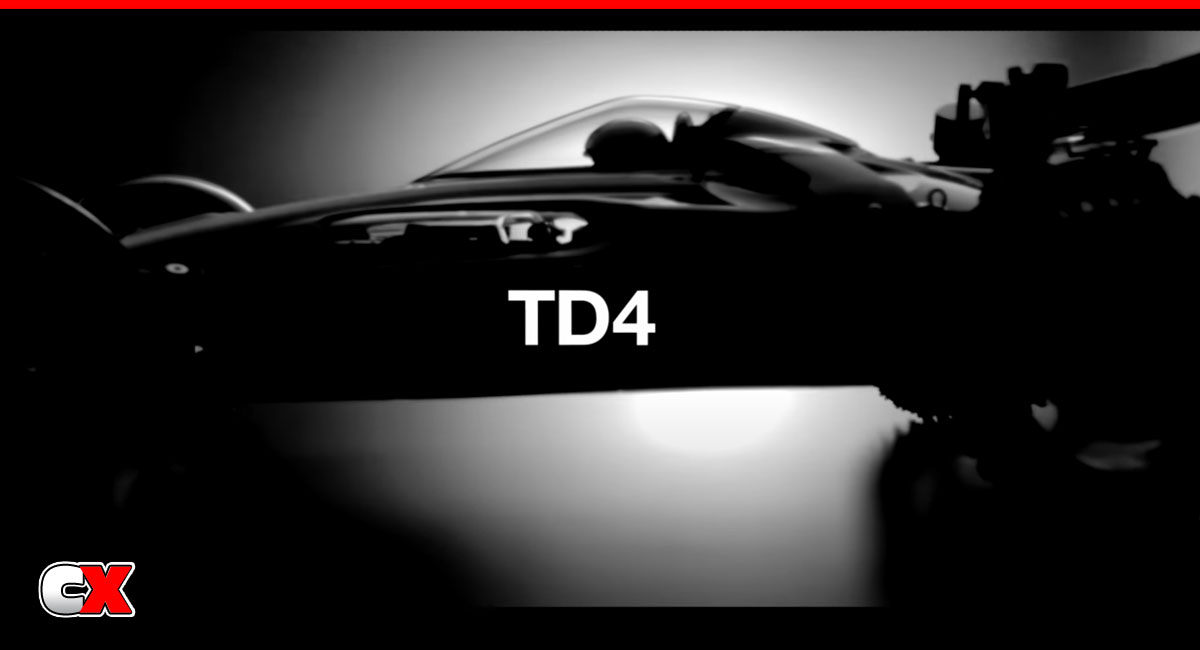 Well what do we have here – it appears Tamiya has dropped a new chassis on us – the TD4! There isn't much info on this yet other than a teaser video (more info coming on the 25th), but watching the video we can make a few assessments…
1. Going to go out on a limb here, but I'm going to say that the TD4 means, at the least, 4WD. The pin-type front tires are also a giveaway of the same thing (for better grip).
2. 4-wheel independent suspension is also a shoe-in and a little Photoshop 'lightening' showed what looks to be their standard plastic shocks. What is cool is the fact that the front suspension appears to be inboard while the rear is traditional!
3. The rear of the buggy appears to have a bumper-type cage, not your typical 'motor-guard', meaning the TD4 will most-likely be mid-motor (typical for 4WD rides anyway).
5. It appears to have a full-body fighter-jet-style body with clear canopy and driver figure! The rear wing sits on a pair of rearward mounts, however the wing does appear to be quite small. Hopefully there is room to add larger wings for more downforce.
6. In the final 'side view', there appears to be some interesting see-though areas – either the body isn't painted in this video or there are cutouts here for something! Very interesting!
6. FENDERS! Both the front and rear ends of the car appear to have half-fenders covering the tires, giving the TD4 a little bit of a motorcycle feel. Not sure how durable they'll be but I know I, for one, will be running them!
What We Like:
We love Tamiya products – I mean really – who doesn't?? They're unique, fun to build and fun to drive. Most of their chassis', though, are a bit long in the tooth (TT01, TT02, etc), so it's great to see them come out with new designations! The TD4 looks to be a great release and we're looking forward to getting one, building it and heading to the local track to see how she handles in a competition environment!
What We're Not Sure About:
Uh, that this teaser doesn't give us enough info? That it's not released yet? That we don't have one yet…???
Here's the teaser video, in case you haven't seen it yet:

For more information, please visit: www.tamiyausa.com
When buying Pro-Line product directly on their site, don't forget to use the code COMPETITIONX to save 10% on your order!
Check out Tamiya products at AMain Hobbies.
Check out more cool products from Tamiya on CompetitionX.
Make sure you visit and subscribe to our YouTube Channel (CompetitionX YouTube) for up to date videos on all the current products!
Notice: Some of our articles, videos and descriptions may contain affiliate links, which means that if you click on one of the product links, we may receive a small commission. This helps support the website and social media channels and allows us to continue to produce content. Thank you for the support!
#tamiya #rccars #competitionx