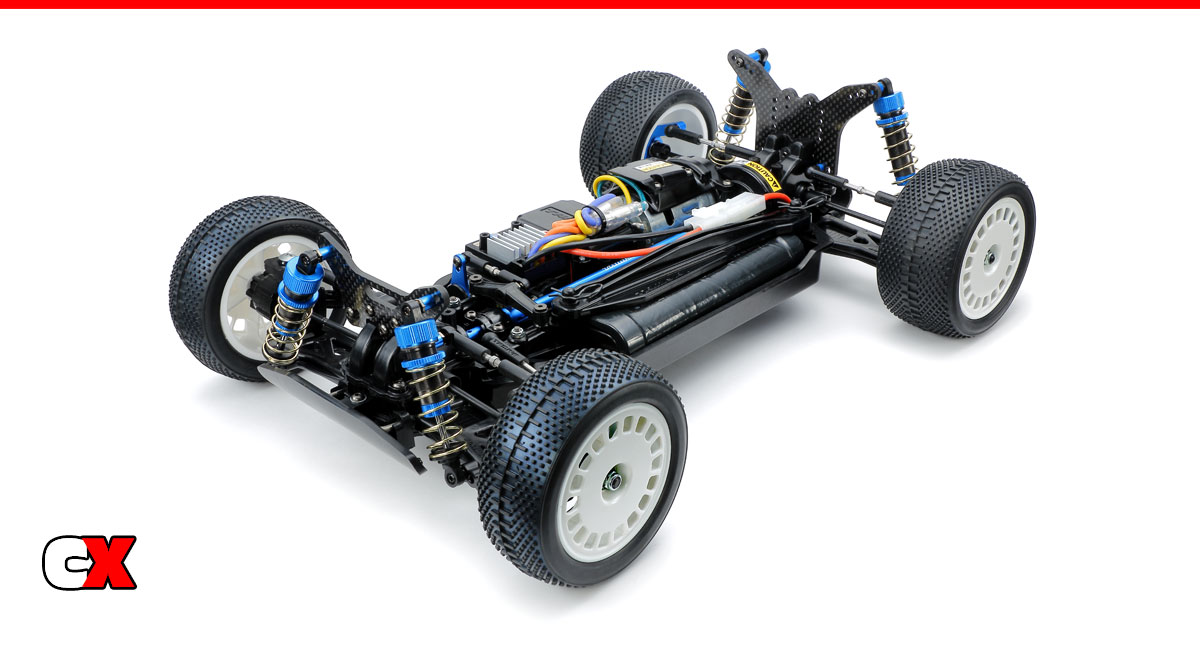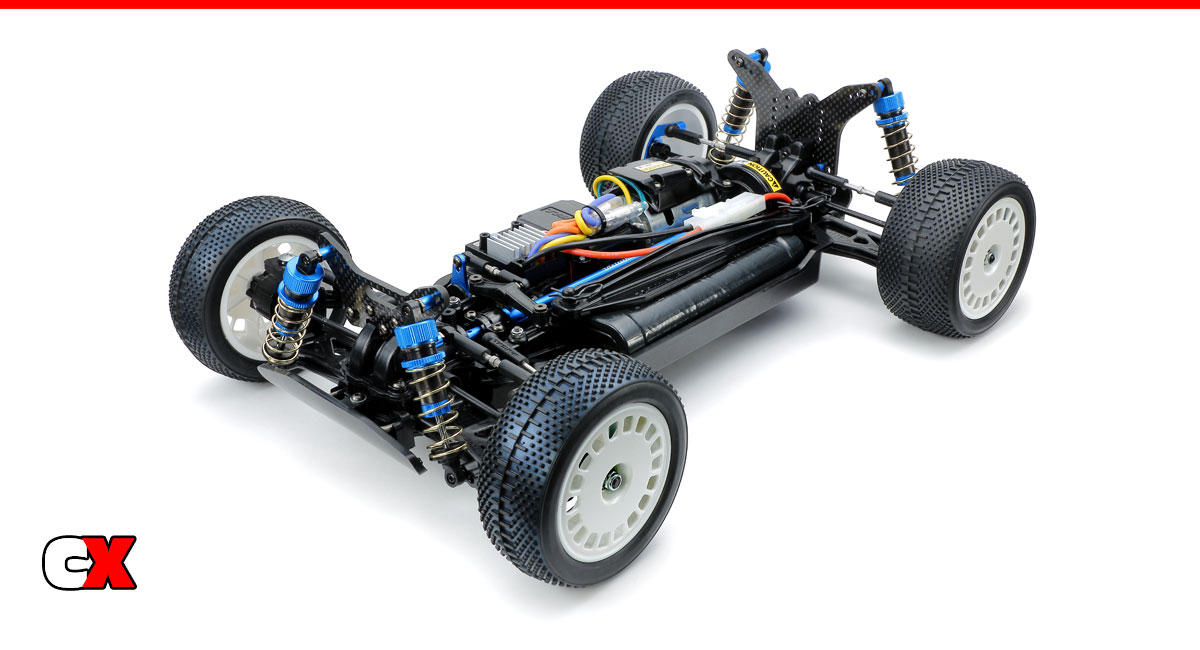 Tamiya's interesting TT-02B chassis is getting an R addition! It's going to come with a slew of upgrade parts to make it a much more durable and faster version of the previous buggy. This should make this a really fun budget buggy for those that want the 4WD experience!
New parts will include:
NEW-Aluminum propeller joints
NEW-Carbon fiber damper stays
Item 22049: XV-02/TT-02 Oil Gear Differential Unit
Item 54501: TT-02 Aluminum Propeller Shaft
Item 54768: 06 Module Hard Coated Aluminum Pinion Gear (17T)
Item 54993: TT-02B/DF-03 Aluminum Damper Set
Item 53793: DF-02 Two-Way Aluminum Rear Uprights
Item 54539: TT-02B Full Turnbuckle Set
Item 53791: DF-02 Assembly Universal Shaft
Item 53880: Large Dish Wheels (4WD/Front, 62/25)
Item 53881: Large Dish Wheels (Rear, 62/35)
Item 54211: TRF201 Rear Wing Set
Item 54815: TT-02B Reinforced Gear Covers & Lower Suspension Arms (2pcs.)
Item 54926: TT-02 Lower Deck (Hard/Black)
Quick Stats
Product: Tamiya TT-02BR 4WD Chassis Kit | CompetitionX
Part #: 58717
Scale: 1/10 Scale
Price: $TBA
Build Type: Kit
BUY NOW: https://bit.ly/3zzJ9w8
Features
• Drivetrain uses Item 22049-oil filled gear to adjust the effectiveness of gear differential by using different oil viscosities.
• Diff. joint cups designed for this chassis kit for improved durability.
• New front and rear damper stays give more set up options of oil dampers and upper arms.
• Using front and rear universal drive shafts ensures stable drivetrain regardless of suspension stroke.
• Propeller shafts have plastic parts at joint sections of aluminum joint cups and shafts to limit wear of joint cups.
• Includes two rear wings – Neo Scorcher kit-standard one (transparent) and Item 54211 (TRF201 Rear Wing Set). Change wing stay when using Item 54211 TRF201 Rear Wing Set.
• Item 54211 includes two wide design wings to adjust downforce depending on running surface condition, and wing stay spacers also included to adjust rear wing angle.
• 4~6mm longer turnbuckle shafts help prevent plastic adjuster sections from deforming to ensure improved suspension movement.
• Steering linkage with flange pipes features improved durability by attachment using hex head screws and lock nuts compared to attachment using 3×18 step screws.
• Features full ball bearings.
• Comes with a carrying case dedicated for the TT-02BR chassis.
• Includes Neo Scorcher body (transparent). Original Neo Scorcher body not included.
What We Like:
Turning a TT-02 into a buggy seems odd, but with all the hop ups, it just might be a really fun ride! We can definitely see one of these with a set of dialed tires, ripping around the track! We'll be giving it a go for sure!
What We're Not Sure About:
With the harsh requirements of 4WD, durability might be an issue. However, with all the upgrades, maybe not.
For more information, please visit: www.tamiyausa.com
Gallery

Check out more cool products from Tamiya on CompetitionX.
Make sure you visit and subscribe to our YouTube Channel (CompetitionX YouTube) for up to date videos on all the current products!
Notice: Some of our articles, videos and descriptions may contain affiliate links, which means that if you click on one of the product links, we may receive a small commission. This helps support the website and social media channels and allows us to continue to produce content. Thank you for the support!
#tamiya #rccars #competitionx