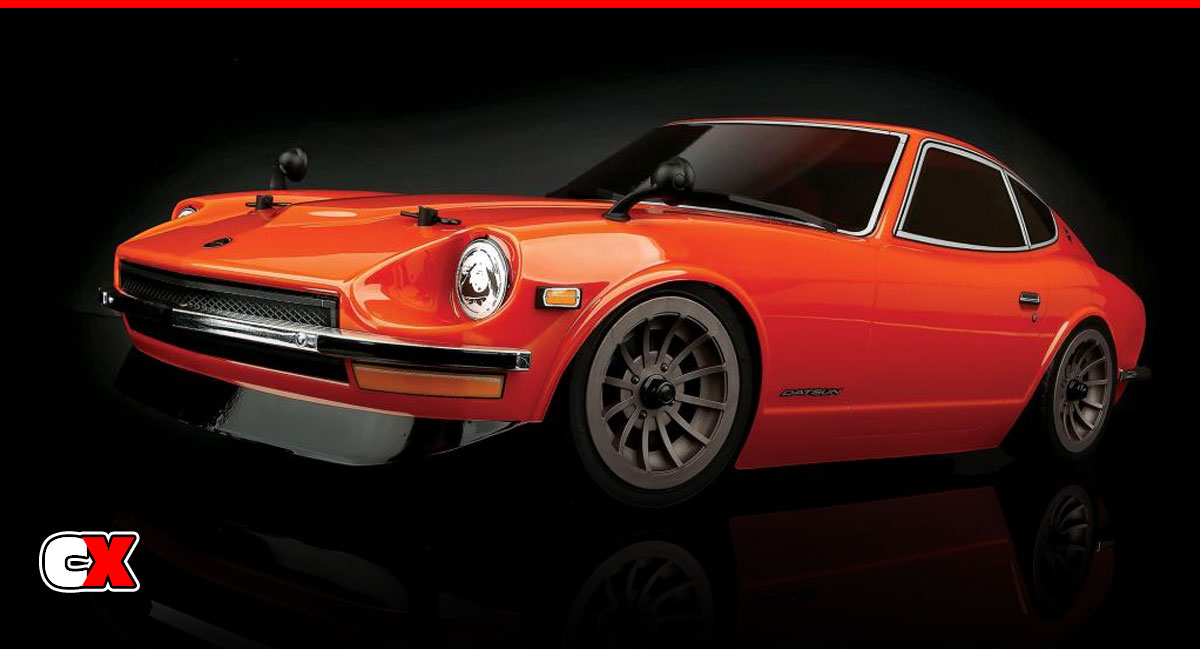 Fresh off the release of the Hoon rides on the Apex2 chassis, Team Associated has announced the Sport edition topped with a Datsun 240Z body set.
The Sport edition comes equipped with independent front and rear suspension damped with oil-filled shocks, active rear toe and a full set of Reedy electronics. The body set is super killer as well – bright orange 1971 (or 1972) Datsun 240Z with fender-mounted mirrors, front air dam and rear decklid spoiler.
Quick Stats
Product: Apex2 Sport Datsun 240Z RTR
Part #: 30125
Scale: 1/10 Scale
Price: $399.99
Build Type: RTR
BUY NOW: https://bit.ly/3ARLDFl
Features
• For better handling, A-arm front and rear independent suspension keeps the Apex2 chassis under control during the wildest of driving conditions.
• Plastic body shock absorbers smooth out the bumps when cruising around the streets.
• Active rear suspension allows the amount of toe change to be adjusted through the suspension cycle, increasing or decreasing rear grip.
• A sealed center driveline keeps dirt and debris out for smooth and reliable power delivery.
• The Reedy 550 15-turn 3-slot motor provides plenty of torque and tire ripping speed.
• Reedy SC500X programmable brushed ESC (program card sold separately) and Reedy Sport 55015-turn 3-slot brushed motor.
What We Like:
We're fans of the Apex2 chassis – we tested it on our Hoonigan ride and it fast and durable! Most should really be using this more of a street car than a Hoon machine, so it should really be a great car for beginners. Not to mention that body is super sick – reminds us of our 1972 240Z we had many, many years ago.
What We're Not Sure About:
Ummm, we're going to need a clear body of that thing soon please.
For more information, please visit: www.associatedelectrics.com
Gallery

Check out more cool products from Team Associated on CompetitionX.
Make sure you visit and subscribe to our YouTube Channel (CompetitionX YouTube) for up to date videos on all the current products!
Notice: Some of our articles, videos and descriptions may contain affiliate links, which means that if you click on one of the product links, we may receive a small commission. This helps support the website and social media channels and allows us to continue to produce content. Thank you for the support!
#teamassociated #rccars #competitionx