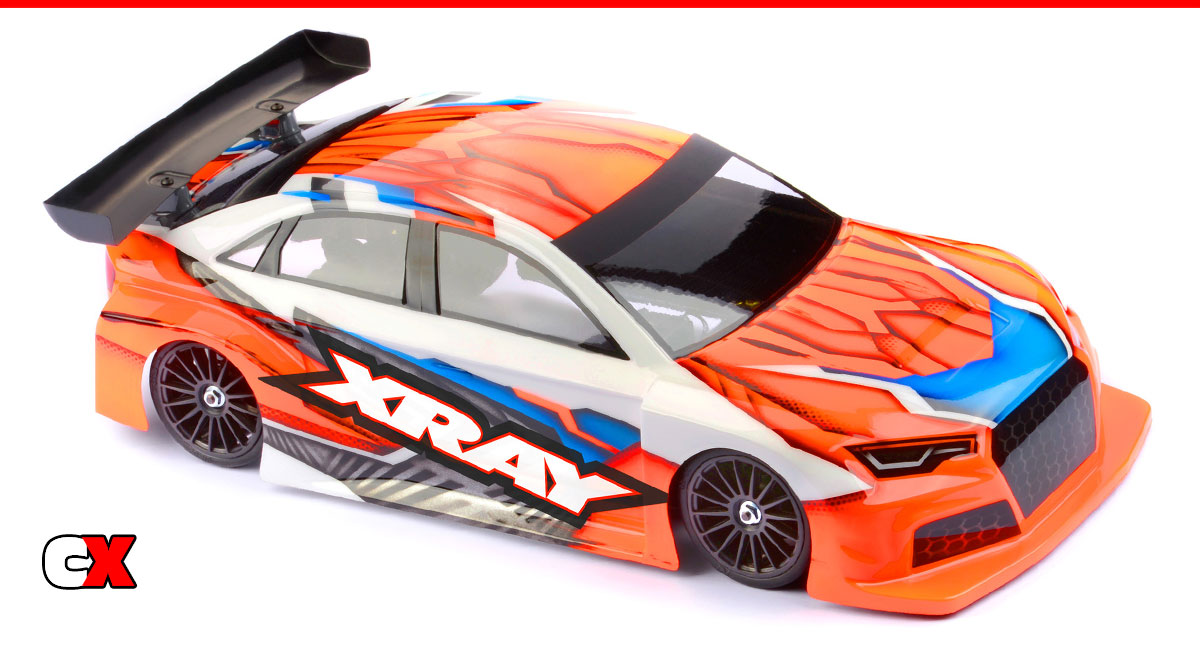 Meet the X4F, XRAY's newest offering in the FWD Touring car arena.
Although this new ride is based on the X4 platform, its basically an all new car that has been tweaked to optimize a FWD setup. It consists of a carbon fiber chassis with aluminum bulkheads and center motor mount that include centering pins and has interesting features like battery backstops, a unique servo mount that doubles as a battery 'strap', an integrated bumper weight and trick upper-bulkhead clamps with inserts for easy set-up changes.
There's really alot going on with this ride to explain here … you can visit XRAY's stellar presentation for all the details in the link below.
Quick Stats
Product: Team XRAY X4F FWD Touring Car
Part #: 300202
Scale: 1/10 Scale
Price: $569.00
Build Type: Kit
BUY NOW: https://bit.ly/3stDGmH
Features
• Next generation X4F front wheel touring car moves to the X4 platform with advanced upper/lower arm suspension mounted to a new mid-motor chassis layout for improved balance and handling
• Unique CFF – Carbon Fiber Fusion upper and lower suspension arms for outstanding handling & durability
• All suspension components mount directly to the CFF arms without any additional brackets, inserts or bushings for accuracy and reliability
• ARS suspension with highly adjustable geometry settings including roll center, caster and an active toe adjustment
• Precision Hudy Spring Steel pivot balls in all suspension pivots for smooth suspension movement
• All-new hubs are universal front and rear to reduce the number of spares for easier maintenance
• New anti-roll bar shapes match the updated mounting points on the CFF suspension arms
• All-new aluminum shock towers with multiple shock mounting positions for maximum adjustability
• All-new upper bulkheads with caster inserts for quick setup changes feature centering pins for precise installation and improved reliability
• Lower bulkheads updated with raised diff height option for improved cornering speed
What We Like:
First off, we LOVE LOVE LOVE FWD Touring Cars. We don't get to run them much due to the lack of participation but, when we do, they're a ton of fun. The X4F is also one stunning-looking ride, from the very-forward electronics package to the brass weights, upper-lower A-arm suspension and rear-jutting body mounts. It's just a beautiful car that, giving XRAY's status, is sure to be a winner on track.
What We're Not Sure About:
Not much, although some might see the $570 price tag and wonder if it's really worth it if there's not much competition in their area.
For more information, please visit: www.teamxray.com
Gallery

Check out more cool products from Team XRAY on CompetitionX.
Make sure you visit and subscribe to our YouTube Channel (CompetitionX YouTube) for up to date videos on all the current products!
Notice: Some of our articles, videos and descriptions may contain affiliate links, which means that if you click on one of the product links, we may receive a small commission. This helps support the website and social media channels and allows us to continue to produce content. Thank you for the support!
#teamxray #rccars #competitionx