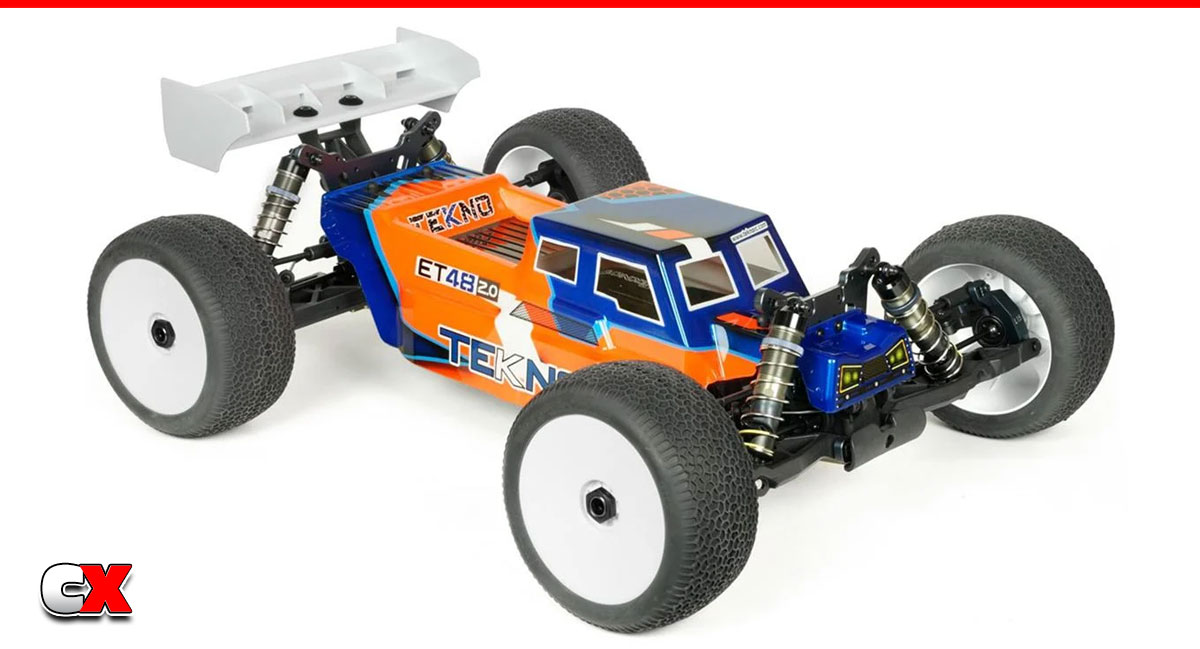 Tekno's new ET48 2.0 has been on the books for awhile, with truggy driver's itching to get their hands on one! It speculated to have a release date some time in mid-April and boasts some new designs to have it excel on the track. These designs include larger diffs from the 2.0 buggy, different bulkheads as well as updates suspension geometry (also from the 2.0 Series) that help it accelerate better out of the corners and handle better through the bumps.
It also features a new low-profile Truggy body that is turning some heads – either you love it or hate it – but is said to also help boost performance.
What We Like:
Any time a company updates one of their 'older' rides, the performance gains are only slightly increased. The EB48 2.0, however, is said to be a vast improvement over the previous model in all aspects, so we're super excited to get our hands on one of these and give it a go!
What We're Not Sure About:
That body – whew. While certainly out of the norm, it does stretch the limits of looks vs functionality. I personally think it's going to work great. At first, I think it was well on this side of fugly but the more I look at it, the more I'm getting attached to it. Can't wait to see what it's going to look like with my paint scheme on it… (wink wink).
TRK9600 Tekno RC ET48 2.0 1/8 E-Truggy Kit

For more information, please visit: www.teknorc.com
Check out Tekno RC products at AMain Hobbies.
Check out more cool products from Tekno RC on CompetitionX.
Make sure you visit and subscribe to our YouTube Channel (CompetitionX YouTube) for up to date videos on all the current products!
Notice: Some of our articles, videos and descriptions may contain affiliate links, which means that if you click on one of the product links, we may receive a small commission. This helps support the website and social media channels and allows us to continue to produce content. Thank you for the support!
#teknorc #rccars #competitionx