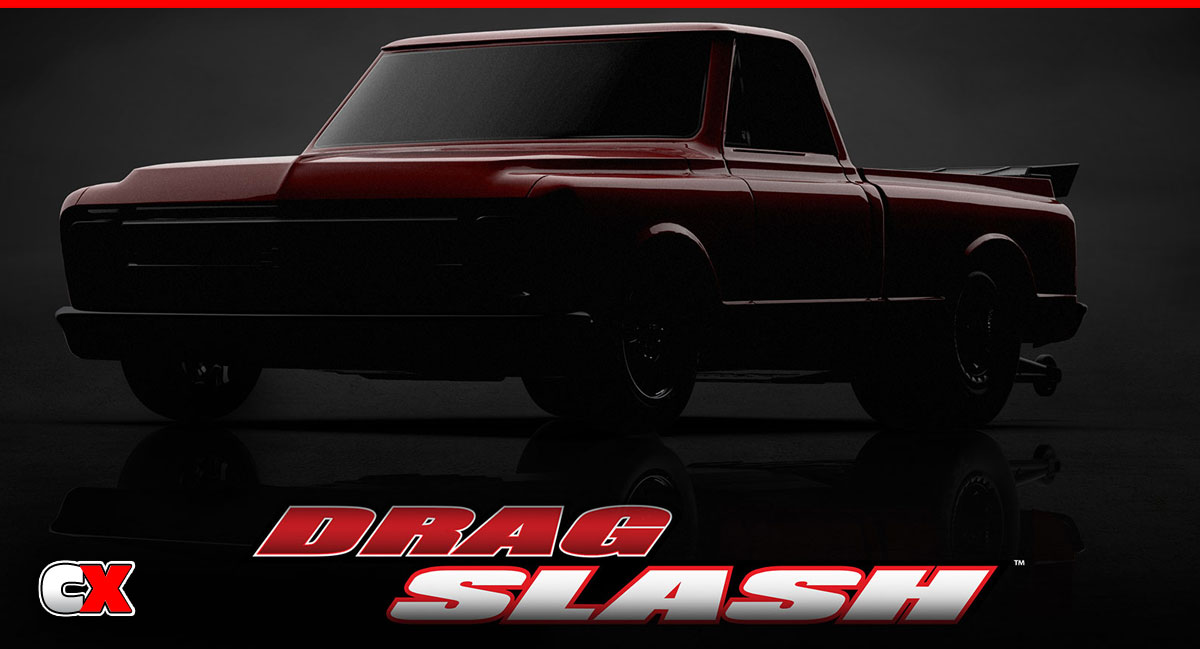 The big buzz around the water cooler is obviously the new Traxxas Drag Slash. They've released a teaser photo with more info to come, but right now all we have to go on is a killer looking Chevy truck body with a drag wing hanging off the back, a skinny front/fatty rear tire setup and a wheelie bar. My guess is that this truck will have something special underneath – a simple Slash here simply won't do – as well as a new compound rear tire. The wheels might be based off of their full-blown dragster as well as the wheelie bar, but we'll have to wait and see.
What We Like:
Another entry into this market is, of course, quite exciting. My guess is that this won't be your standard Slash setup, but something a little more 'dragger'. It's still to early to tell, but my guess is that this will be one fast truck!
What We're Not Sure About:
Traxxas has a tendency to stretch the limits of a segment, especially a new segment without many regulations. This means that the Drag sanctioning body will have to create more rules for this class to include the now 'special' setup Traxxas dragger, usually pushing the class into a realm it didn't want to be in. However, Traxxas is exceptional at moving a market in its direction so it will be interesting to see what comes of this.
More news as it develops.

For more information, please visit: www.traxxas.com
Check out Traxxas products at AMain Hobbies.
Check out more cool products from Traxxas on CompetitionX.
Make sure you visit and subscribe to our YouTube Channel (CompetitionX YouTube) for up to date videos on all the current products!
Notice: Some of our articles, videos and descriptions may contain affiliate links, which means that if you click on one of the product links, we may receive a small commission. This helps support the website and social media channels and allows us to continue to produce content. Thank you for the support!
#traxxas #rccars #competitionx