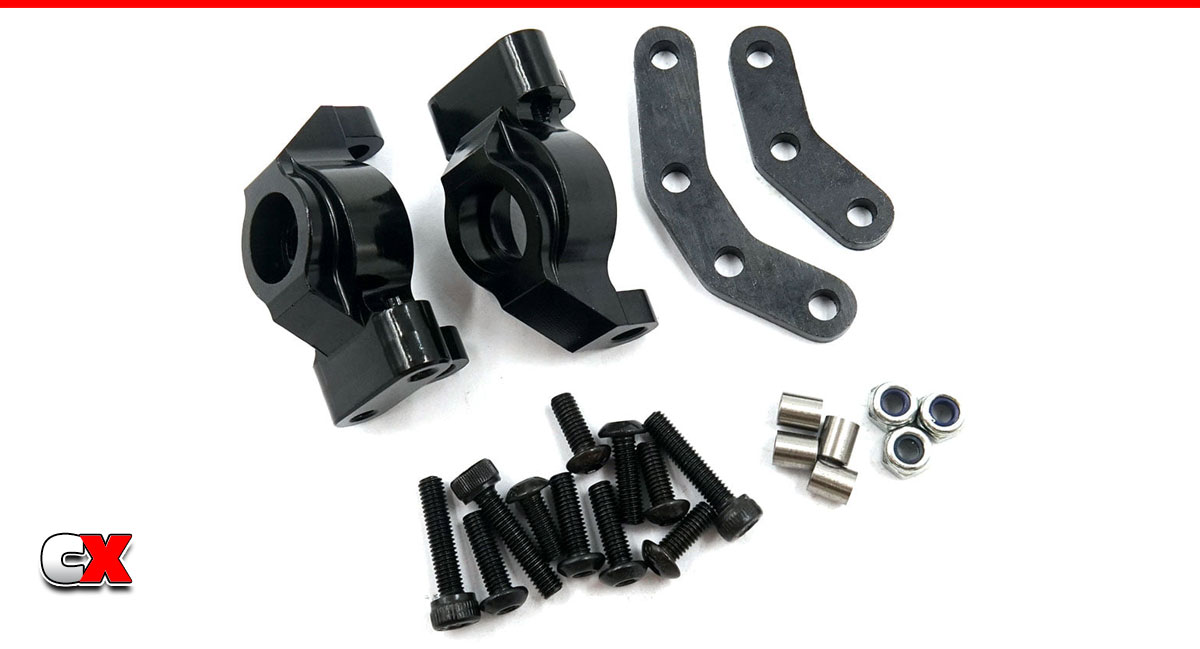 Xtra Speed has dropped a slew of new aluminum option parts for the Element Enduro Trail Truck. These parts include C-Hubs, steering knuckles, front and rear link mounts and shock mounts and a center lower skid plate.
What We Like:
All of these parts are direct replacements for the stock parts. They also give the same functionality and include all the hardware for mounting. We also love the black anodized coloring, adding durability without the 'hey look at me' bright colors.
What We're Not Sure About:
While aluminum is great, we really think a couple of these parts in brass would be way more beneficial. Better yet, black-colored brass would be the best way to go!
XS-RC30021 Xtra Speed Aluminum C-Hub
XS-RC30022 Xtra Speed Aluminum Steering Knuckle
XS-RC30023 Xtra Speed Aluminum Front & Rear Link Mount
XS-RC30024 Xtra Speed Aluminum Center Skid Plate
XS-RC30025 Xtra Speed Aluminum Front Shock Mount
XS-RC30026 Xtra Speed Aluminum Rear Shock Mount

For more information, please visit: www.URLGOESHERE.com
Check out Xtra Speed products at AMain Hobbies.
Check out more cool products from Xtra Speed on CompetitionX.
Make sure you visit and subscribe to our YouTube Channel (CompetitionX YouTube) for up to date videos on all the current products!
Notice: Some of our articles, videos and descriptions may contain affiliate links, which means that if you click on one of the product links, we may receive a small commission. This helps support the website and social media channels and allows us to continue to produce content. Thank you for the support!
#xtraspeed #rccars #competitionx