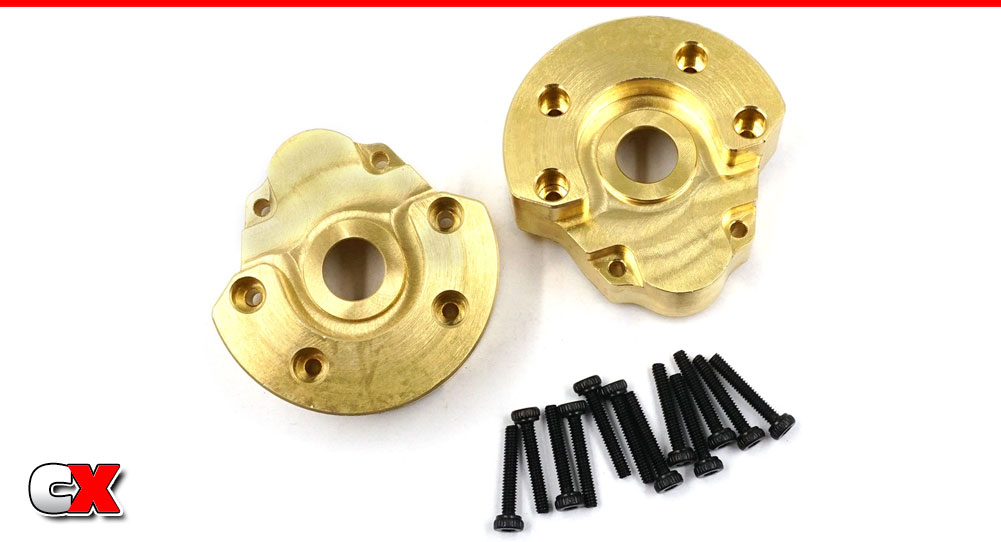 New parts for the Redcat GEN8 – brass portal covers from Xtra Speed. These are a direct bolt on replacement for the stock parts and include new mounting hardware.
What We Like:
This is probably one of the best ways to add weight to the front of your trail truck – they're brass (lots of weight), they attach to the outside of the portals (as far out on the axle as possible) and, since they're attached to the axle, they don't add any rotating mass.
What We're Not Sure About:
While some guys like to see the 'brass', I'm not a fan AT ALL of the natural color. Offer them black – let me have my 'stealth' appearance while my truck out-climbs someone else's rig! Yes, I know, I can always paint them black…
XS-RC30019 Xtra Speed Portal Covers – Redcat Racing GEN8

For more information, please visit: www.facebook.com/xtraspeed.rc
Check out Xtra Speed products at AMain Hobbies.
Check out more cool products from Xtra Speed on CompetitionX.
Make sure you visit and subscribe to our YouTube Channel (CompetitionX YouTube) for up to date videos on all the current products!
Notice: Some of our articles, videos and descriptions may contain affiliate links, which means that if you click on one of the product links, we may receive a small commission. This helps support the website and social media channels and allows us to continue to produce content. Thank you for the support!
#xtraspeed #rccars #competitionx