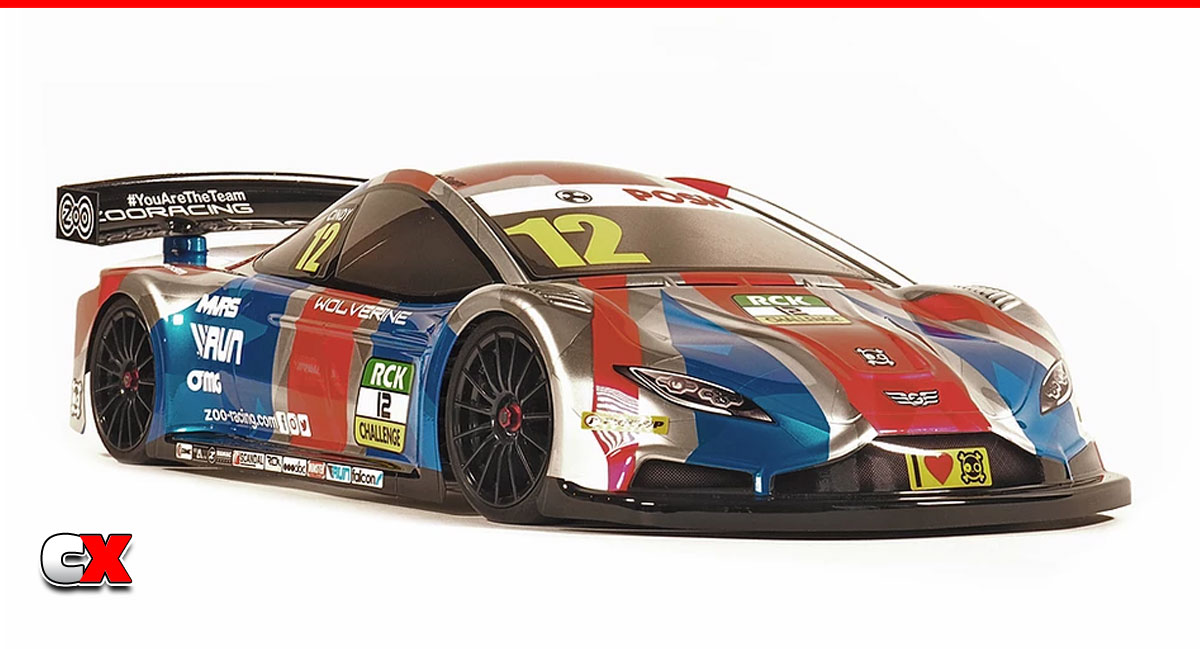 ZooRacing has announced a new 190mm body for 1/10 scale Touring Cars – the Wolverine. Man, this is one good looking body!
What We Like:
We're not super-fans of the whole cab-forward styling that has gripped the TC market, but for some reason this body stands out a little differently. I think the combination of the super low front hood, bulging front fenders, super-pronounced roof rails, large cab and enormous rear wing give the Wolverine a very aggressive look. I also have to thing the paint job on the example helps out a bunch as well. We just think the complete package works.
What We're Not Sure About:
This body is not going to be for everyone. As I stated before, the shy-away-from-reality body designs have hurt the TC market for those that want something a little more real. However, if pure performance is what you're after, this is where this segment of RC is headed.
ZR-0011-07 ZooRacing Wolverine 190mm Touring Car Body – Standard Weight
ZR-0011-05 ZooRacing Wolverine 190mm Touring Car Body – Ultralight

For more information, please visit: www.URLGOESHERE.com
Check out more cool products from ZooRacing on CompetitionX.
Make sure you visit and subscribe to our YouTube Channel (CompetitionX YouTube) for up to date videos on all the current products!
Notice: Some of our articles, videos and descriptions may contain affiliate links, which means that if you click on one of the product links, we may receive a small commission. This helps support the website and social media channels and allows us to continue to produce content. Thank you for the support!
#zooracing #rccars #competitionx