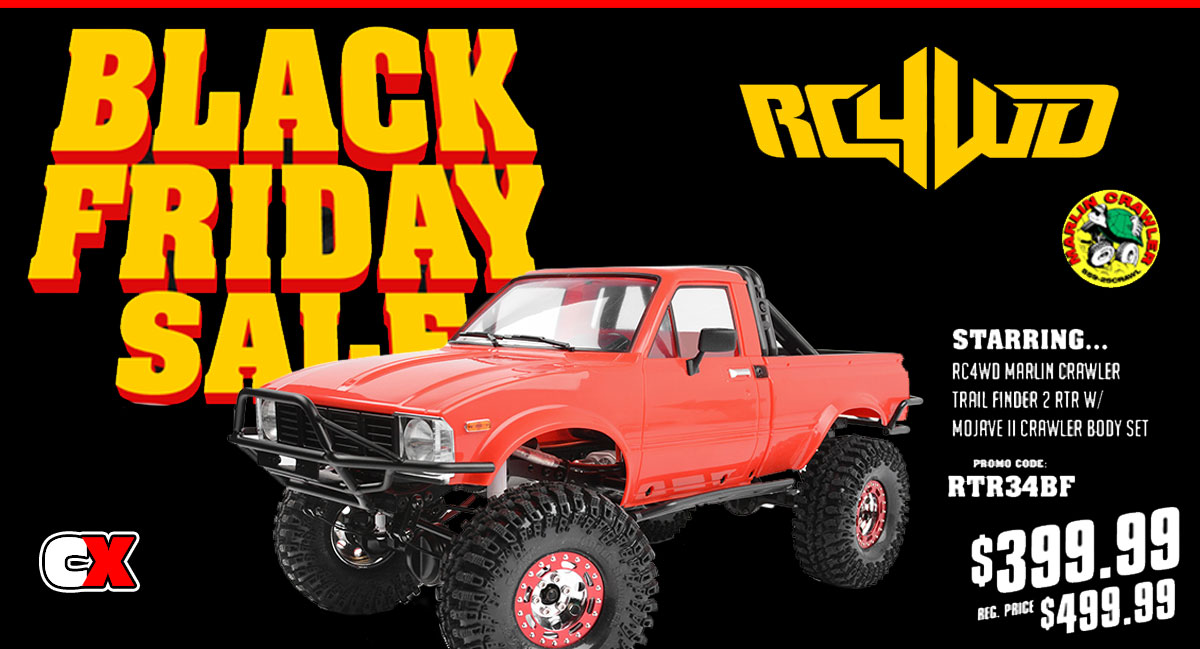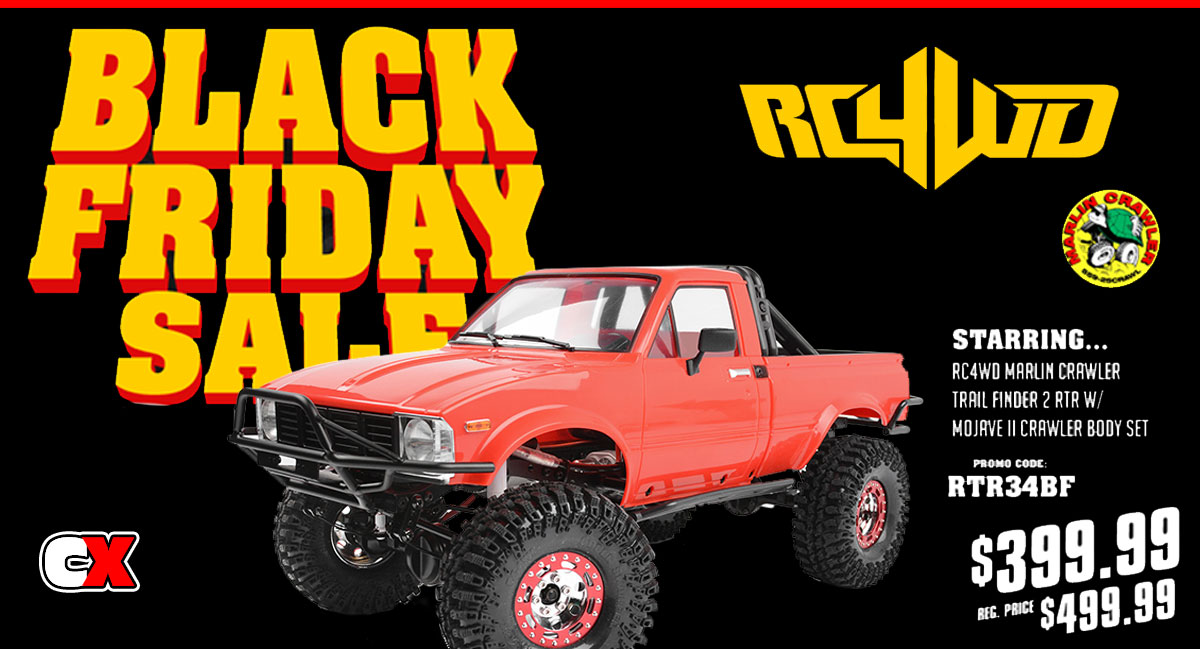 RC4WD has a stellar Black Friday sale going on! Not only can you get all of your favorite accessory items for up to 70% off, but the super cool Marlin TF2 Crawler is $100 using promo code RTR23BF!
But wait, there's more! Tune in every day from now until November 27th for daily deals on product for the Black Friday extravaganza!!
Here's the link – 2022 Black Friday Sale – go get yourself some fresh new gear for the holidays!