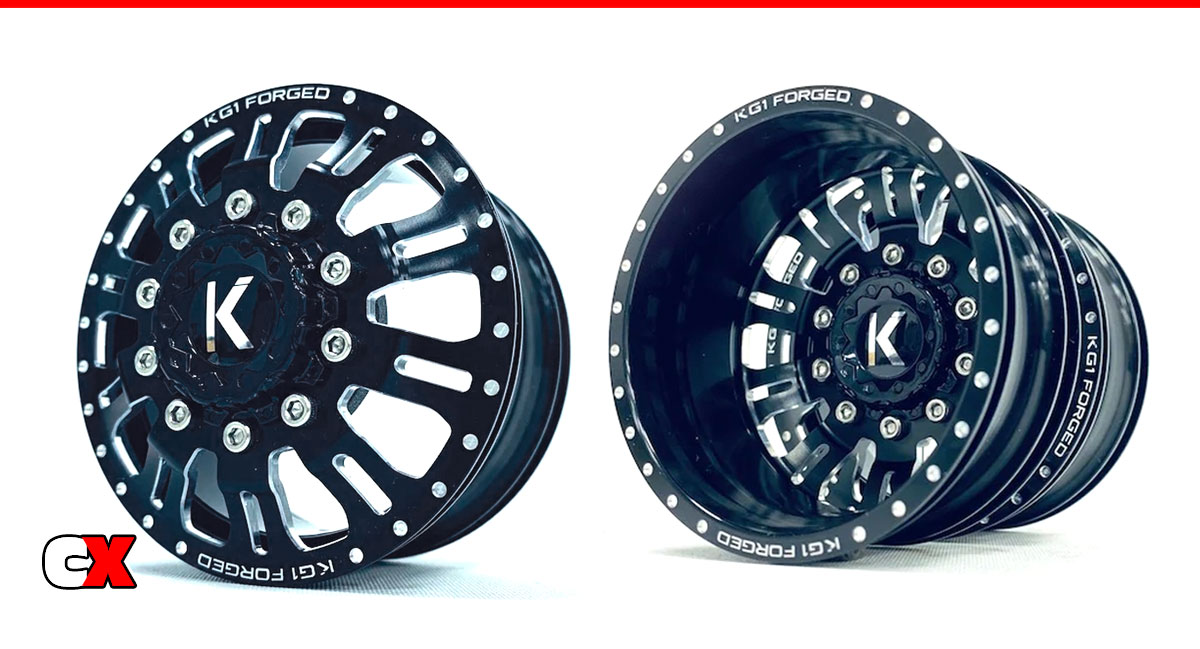 Upgrade your Ford F450 (or other scale rigs) with these cool KG1 metal wheels from CEN Racing!
Both the front and rear wheels are CNC-machined and anodized black for a nice, stealth look, with silver chamfering to make the wheels pop! Both come with a center cap and mounting hardware to hide the wheel nut.
Quick Stats
Product: CEN Racing KG1 Metal Front/Rear Wheels
Part #: CKD0601 (Front), CKD0602 (Rear)
Scale: 1/10 Scale
Price: $69.99 (Front), $69.99 (Rear)
Build Type: n/a
BUY NOW: https://bit.ly/2EYVhgz
What We Like:
It's nice to see CEN supporting their F450 DL's with some aftermarket wheels. Since this truck is more of a scale, tow-vehicle, customizing it more for street than offroad use is surely attractive. Even the price of a pair isn't all that bad for what you get!
What We're Not Sure About:
Optional colors might be nice – gunmetal, gold, etc.
For more information, please visit: www.cenracingusa.com
Gallery

Check out more cool products from CEN Racing on CompetitionX.
Make sure you visit and subscribe to our YouTube Channel (CompetitionX YouTube) for up to date videos on all the current products!
Notice: Some of our articles, videos and descriptions may contain affiliate links, which means that if you click on one of the product links, we may receive a small commission. This helps support the website and social media channels and allows us to continue to produce content. Thank you for the support!
#cenracing #rccars #competitionx