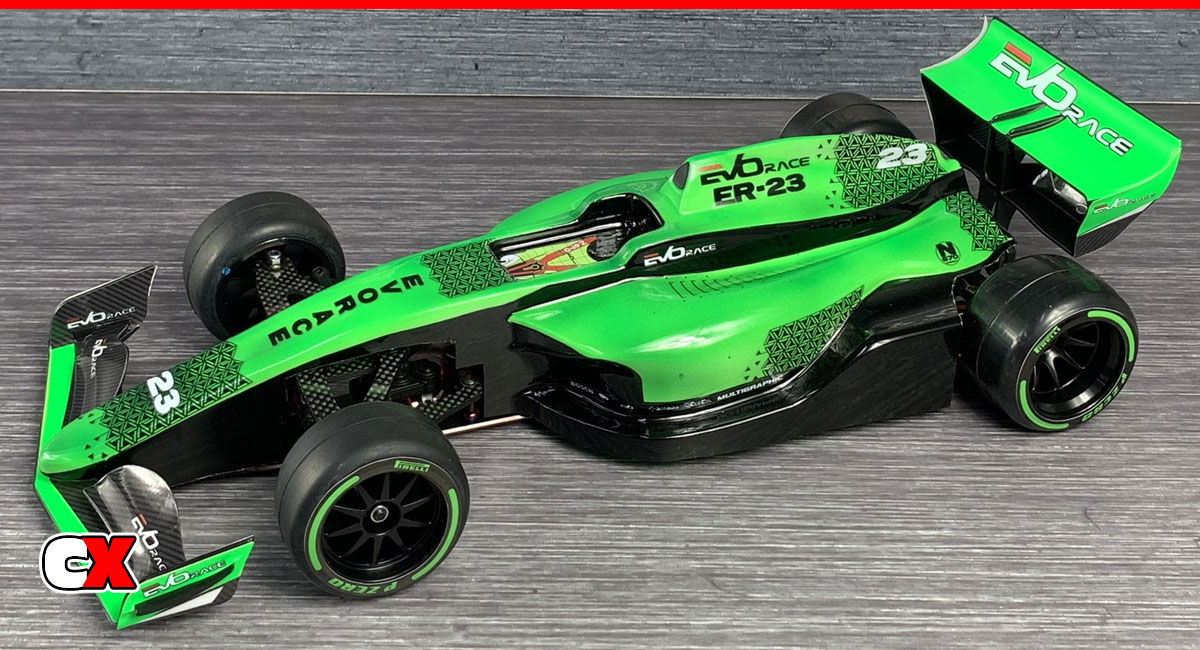 Italian manufacturer EVO Race Factory has announced a new F1 body for the 2023 Season – the ER-23.
This lid looks low and sleek with a low-profile airbox, tight-to-the-body side pods that have frontal air deflectors and a set of swooping platforms off each side pod to deflect air up to the rear wing. Other notable features include a cab-back cockpit design that appears to sit quite a bit back.
This is the body only, no wings or, apparently, driver helmet.
Quick Stats
Product: EVO Race Factory ER-23 Formula 1 Body
Part #: TBA
Scale: 1/10 Scale
Price: $TBA
Build Type: n/a
BUY NOW: https://bit.ly/3BnsI5Y
What We Like:
More body options in the F1 segment is always welcome. This looks like it might be a pretty rear-biased body set, great for low-grip surfaces.
What We're Not Sure About:
We get not front/rear wings, but maybe include a driver helmet??!!
For more information, please visit: www.evoracefactory.com
Gallery

Check out more cool products from EVO Race Factory on CompetitionX.
Make sure you visit and subscribe to our YouTube Channel (CompetitionX YouTube) for up to date videos on all the current products!
Notice: Some of our articles, videos and descriptions may contain affiliate links, which means that if you click on one of the product links, we may receive a small commission. This helps support the website and social media channels and allows us to continue to produce content. Thank you for the support!
#evoracefactory #rccars #competitionx
Random Past Posts
Tekno's ET410 comes equipped with 3 high-quality fluid-filled gear differentials. The front and rear use steel gears while the center (spur gear) comes with a strong molded plastic gear. Clean …

Axial has released a new 12″ wheelbase body for the SCX10 modeled after Jeep's concept, the NuKizer 715. It's pretty industrial looking, complete with a boxy design, large fender flares …

Super Kicks from Exotek