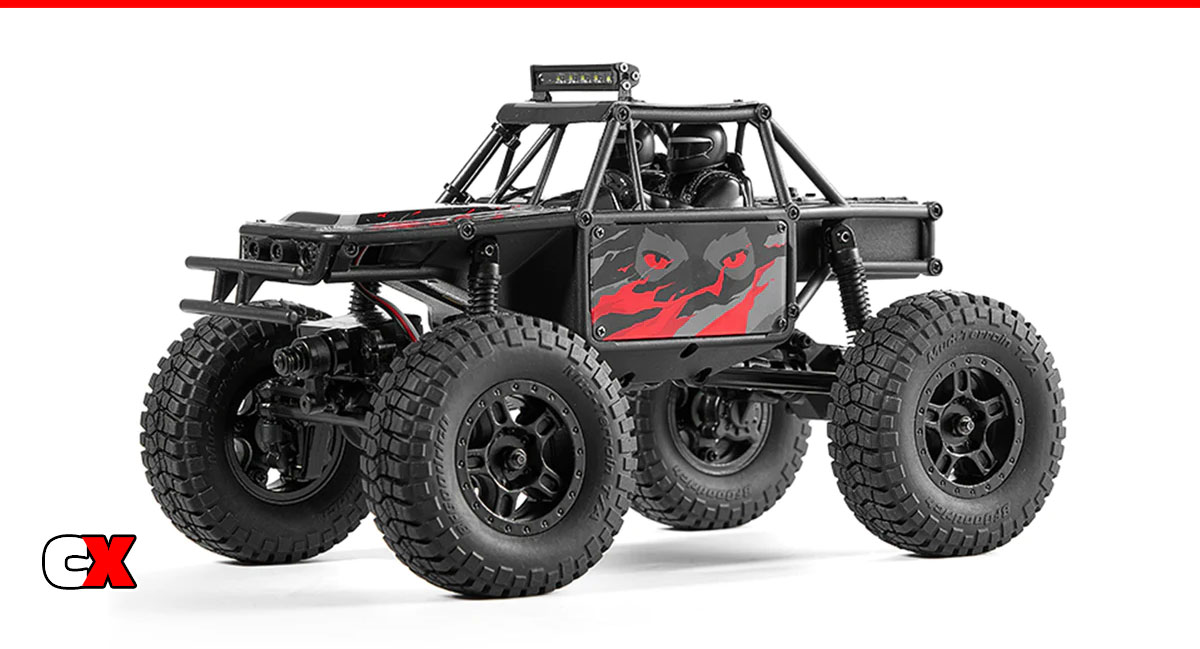 The Lemus RTR is a new addition to the FMS FCX24 family. It is a 1/24 scale rock crawler that brings a slew of features to the class: two speed transmission with climbing mode, lightweight nylon framework, four-link suspension, portal axles and a cool caged body that can be run with or without the body panels.
Additional features includes an interior with driver and navigator figures and roof-mounted light bar.
It is available in 3 colors: red, orange and green.
Quick Stats
Product: FMS FCX24 Lemur RTR
Part #: FMM12404RTRRD (Red), FMM12404RTROR (Orange), FMM12404RTRGN (Green)
Scale: 1/24 Scale
Price: $145.99
Build Type: RTR
BUY NOW: https://bit.ly/3QHFm5t
Features
• Available in three rad color schemes
• Scale 2-speed transmission
• Super scale interior with driver and navigation panels
• Ultimate articulation for effortless spider-like crawlability
• Equipped with portal axles
• Substantial approach and departure angle with outstanding control
• Scale tubular style chassis
What We Like:
The FCX24 is a fun chassis layout. Adding a 'Rock Racer'-style rig with the cage, body panels and bigger wheels and tires certainly gives it a new look and feel. And the price is certainly right on this guy!!!!
What We're Not Sure About:
Nothing. A great little truck at a smoking price!!!
For more information, please visit: www.fairrc.com
Gallery

Check out more cool products from FMS on CompetitionX.
Make sure you visit and subscribe to our YouTube Channel (CompetitionX YouTube) for up to date videos on all the current products!
Notice: Some of our articles, videos and descriptions may contain affiliate links, which means that if you click on one of the product links, we may receive a small commission. This helps support the website and social media channels and allows us to continue to produce content. Thank you for the support!
#fms #rccars #competitionx
Random Past Posts
Schumacher has added another 2WD buggy to their stable. The Cougar KR is a high-performance buggy designed for dirt and low-traction surfaces while keeping to the RM (rear motor) layout. …

Schelle Racing has added the B5M to it's development list and has introduced an innovative, 2.5mm carbon fiber battery strap for this buggy. It has three design features to note; …

After placing a poll online asking what color their customers would like to see their parts molded in, they received a HUGE number of requests to see red as a …