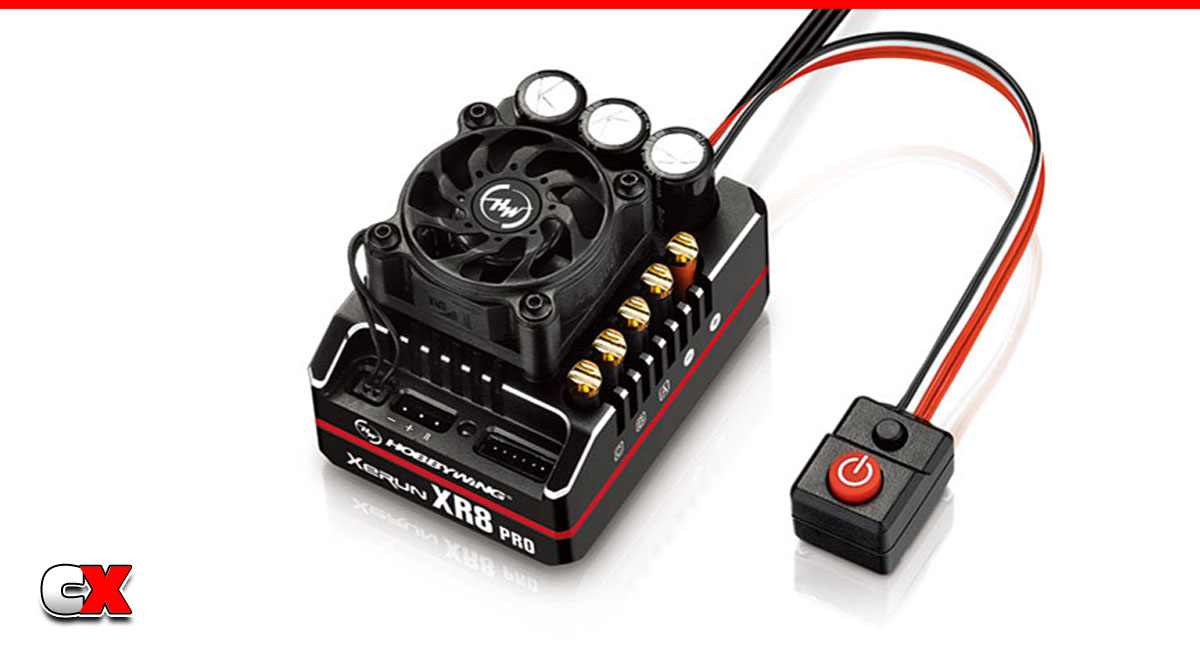 Hobbywing has introduced the XeRun XR8 Pro G2, a fully-sensored 1/8 scale ESC that boasts some hot features for the offroad market. Some of these include advanced boots and timing tech up to 48°, increasing the performance by 50% (when using the HW G3 series motors).Then there's the reverse polarity protection, wireless programming/updating and data logging, cap thermal protection as well as a powerful internal BEC!
What We Like:
All this new tech coming out in ESC's is really raising the bar when it comes to ease-of-use and overall performance. Besides all of the included software goodies (mentioned above), one thing I LOVE about Hobbywing ESCs is their on/off switch! Not only does it include a dustproof/waterproof housing, it's electronic so there's WAY less chance of failure (like the old-school toggle switches). Also a fan of the wireless (Bluetooth) data logging in real time. I don't use it much but when I do, it is fun to check out.
What We're Not Sure About:
Really, nothing. I've been a big fan of HW ESCs for quite some time (after running the AXE in my crawler) and love all the features included with it. Would like to experiment a bit more with something like this in my 1/8 scale ride (or DB8 Rock Racer)!
3013302 Hobbywing XeRun XR8 Pro G2 ESC

For more information, please visit: www.hobbywing.com
Check out Hobbywing products at AMain Hobbies.
Check out more cool products from Hobbywing on CompetitionX.
Make sure you visit and subscribe to our YouTube Channel (CompetitionX YouTube) for up to date videos on all the current products!
Notice: Some of our articles, videos and descriptions may contain affiliate links, which means that if you click on one of the product links, we may receive a small commission. This helps support the website and social media channels and allows us to continue to produce content. Thank you for the support!
#hobbywing #rccars #competitionx