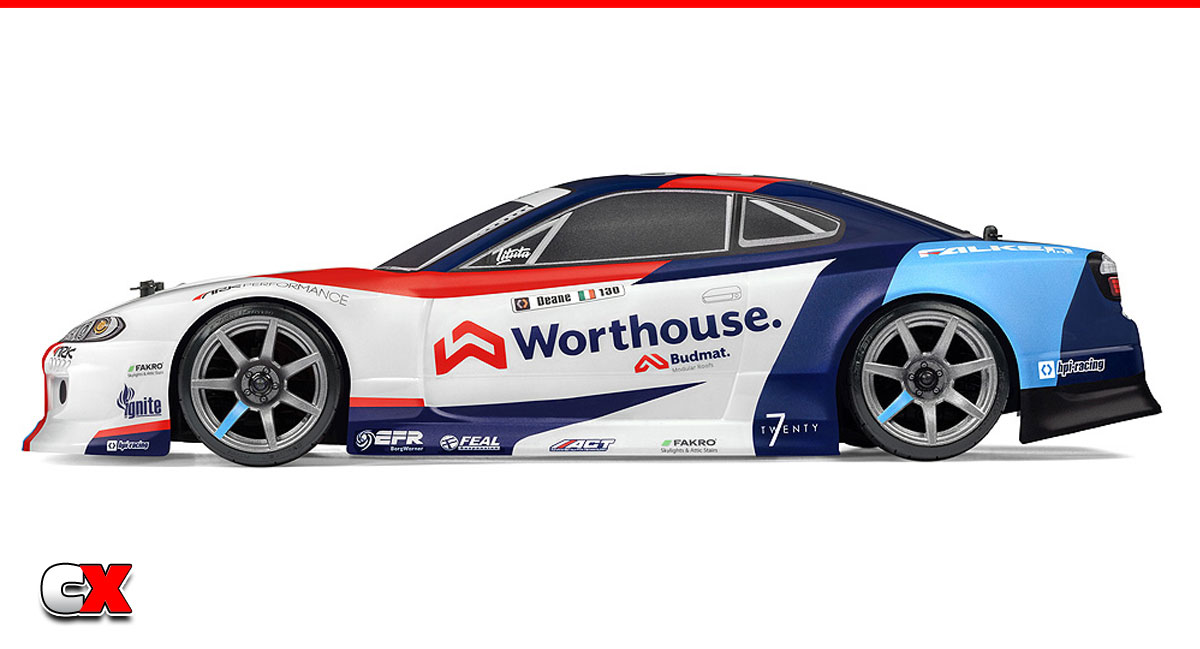 New from HPI Racing – the RS4 Sport 3 Drift featuring the Team Worthouse Nissan Silvia S15 bodyset. This drifter comes in RTR trim packed with a 2.4GHz radio system and waterproof electronics. 7Twenty wheels and the killer Worthouse livery give this ride an incredibly realistic look.
What We Like:
HPI has always been great at their 1/10 scale replica renditions, and the Team Worthouse is no exception. Awesome-looking body on their tried-and-true Sport 3 platform makes this a great vehicle for those wanting some realistic drift action. The drivetrain is completely sealed for next-to-zero maintenance and the low-profile design gives the car great handling characteristics.
What We're Not Sure About:
I do have a minor issue with this car. HPI is great at marketing drift – they team up with alot of full-scale drifters to get their liveries. However, the Sport 3 is not a true drift chassis. It's based on a Touring Car so, in essence, you're getting Touring Car performance out of it. If HPI developed a true drift chassis and THEN mounted their stellar bodies on them, they'd sell these things like hotcakes.
120097 HPI RS4 Sport 3 Drift Team Worthouse Nissan Silvia S15 RTR

For more information, please visit: www.hpiracing.com
Check out HPI products at AMain Hobbies.
Check out more cool products from HPI on CompetitionX.
Make sure you visit and subscribe to our YouTube Channel (CompetitionX YouTube) for up to date videos on all the current products!
Notice: Some of our articles, videos and descriptions may contain affiliate links, which means that if you click on one of the product links, we may receive a small commission. This helps support the website and social media channels and allows us to continue to produce content. Thank you for the support!
#EXAMPLE #rccars #competitionx