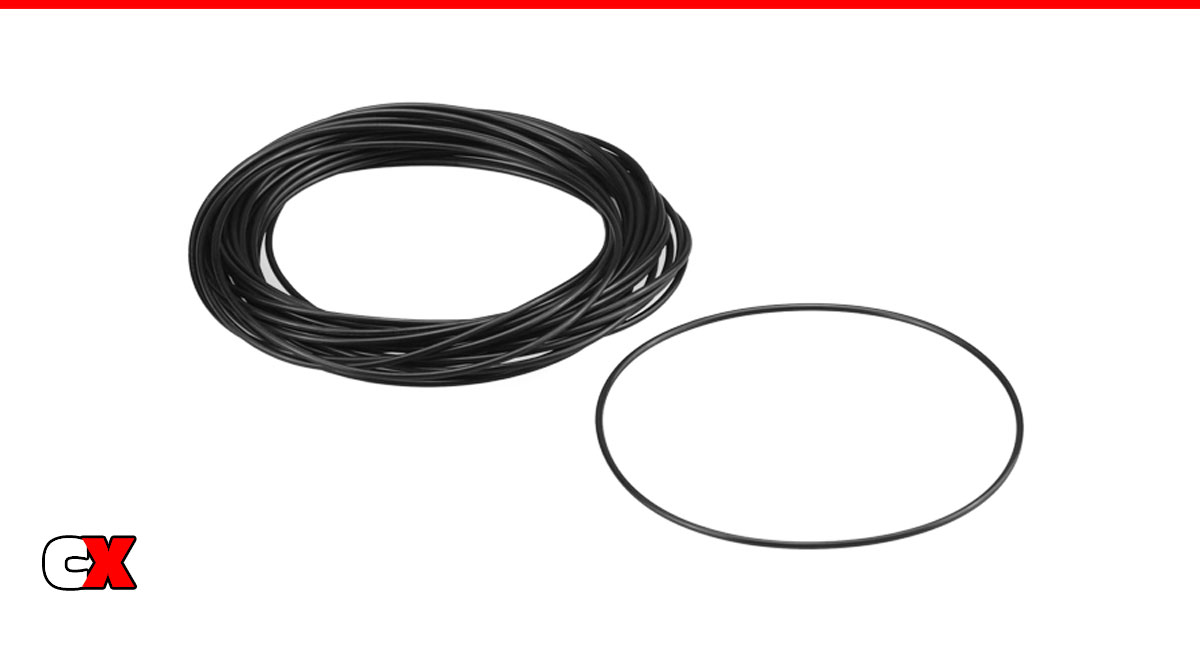 Here's an interesting new product from JConcepts – insert bands that fit in the grooves of the JC tire inserts!
These inserts are made from rubber and are designed to fit in the grooves of the JC tire inserts. They are slightly undersized to help hold the insert in place and prevent expanding under high loads.
The package comes with 24 bands, or enough for a full set of 2 cars (there's 3 per wheel/insert) and are available in both Buggy and Truggy sizes.
Quick Stats
Product: JConcepts 1/8 Scale Buggy/Truggy Insert Bands
Part #: 8141 (Buggy), 8142 (Truggy)
Scale: 1/8 Scale
Price: $8.50
Build Type: n/a
BUY NOW: https://bit.ly/3yVFXu9
Features
• Rubber material construction
• Sized for hold and stability
• Reusable through multiple sets of tires
• 24 pieces included per package
• Championship winning pedigree
What We Like:
With how soft the tires are getting these days, bands to help expansion just makes sense. We're not sure if JC designed the inserts with these in mind but it certainly is a great idea!
What We're Not Sure About:
These will help with expansion of the insert but not the tires.
For more information, please visit: jconcepts.net
Gallery

Check out more cool products from JConcepts on CompetitionX.
Make sure you visit and subscribe to our YouTube Channel (CompetitionX YouTube) for up to date videos on all the current products!
Notice: Some of our articles, videos and descriptions may contain affiliate links, which means that if you click on one of the product links, we may receive a small commission. This helps support the website and social media channels and allows us to continue to produce content. Thank you for the support!
#jconcepts #rccars #competitionx