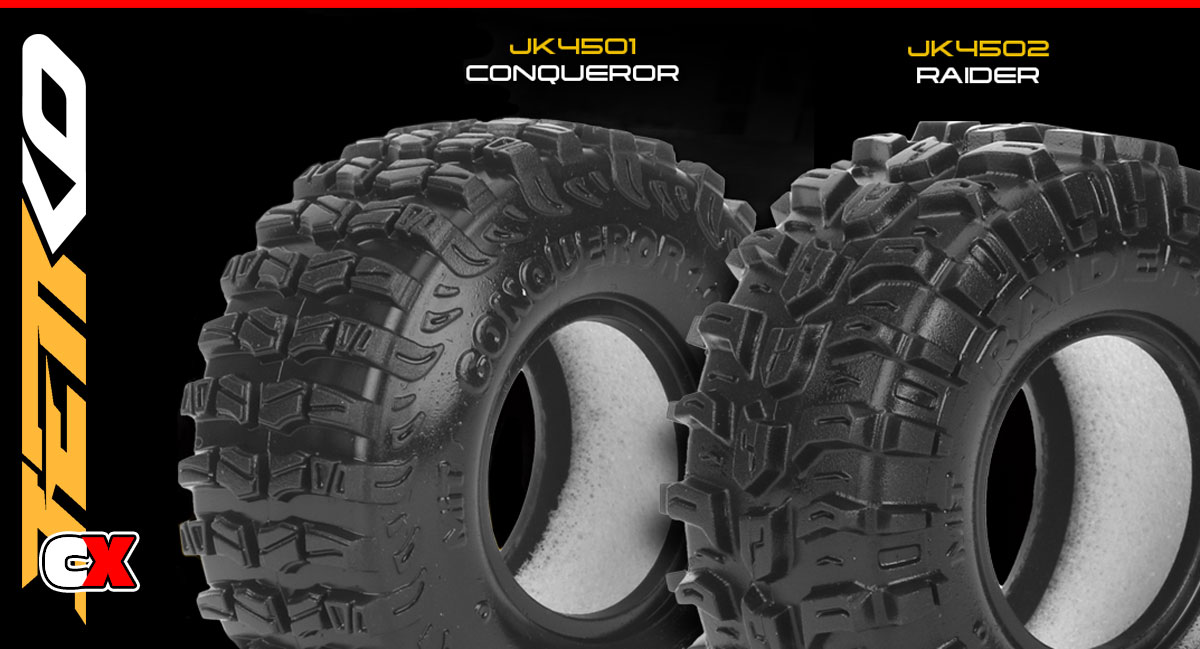 Jetko is offering 1/24 scale tires for your micro crawler! The Conqueror and Raider are both molded in a soft compound, include inserts and have differing tread patterns for all-terrain use.
Available in pairs, these tires will fit most 1/24 scale wheels.
Quick Stats
Product: Jetko 1.0″ Micro Crawler Tires – Conqueror/Raider
Part #: JK4501 (Conqueror), JK4502 (Raider)
Scale: 1/24 Scale
Price: $TBA
Build Type: n/a
BUY NOW: https://bit.ly/3wLnS0l
What We Like:
The more tires options for micro crawlers, the better. Will be curious to see how these actually work!
What We're Not Sure About:
Price and availability. We're sure we'll see them trickling into the States soon enough.
For more information, please visit: jetkopower.com
Gallery

Check out more cool products from Jetko on CompetitionX.
Make sure you visit and subscribe to our YouTube Channel (CompetitionX YouTube) for up to date videos on all the current products!
Notice: Some of our articles, videos and descriptions may contain affiliate links, which means that if you click on one of the product links, we may receive a small commission. This helps support the website and social media channels and allows us to continue to produce content. Thank you for the support!
#jetko #rccars #competitionx