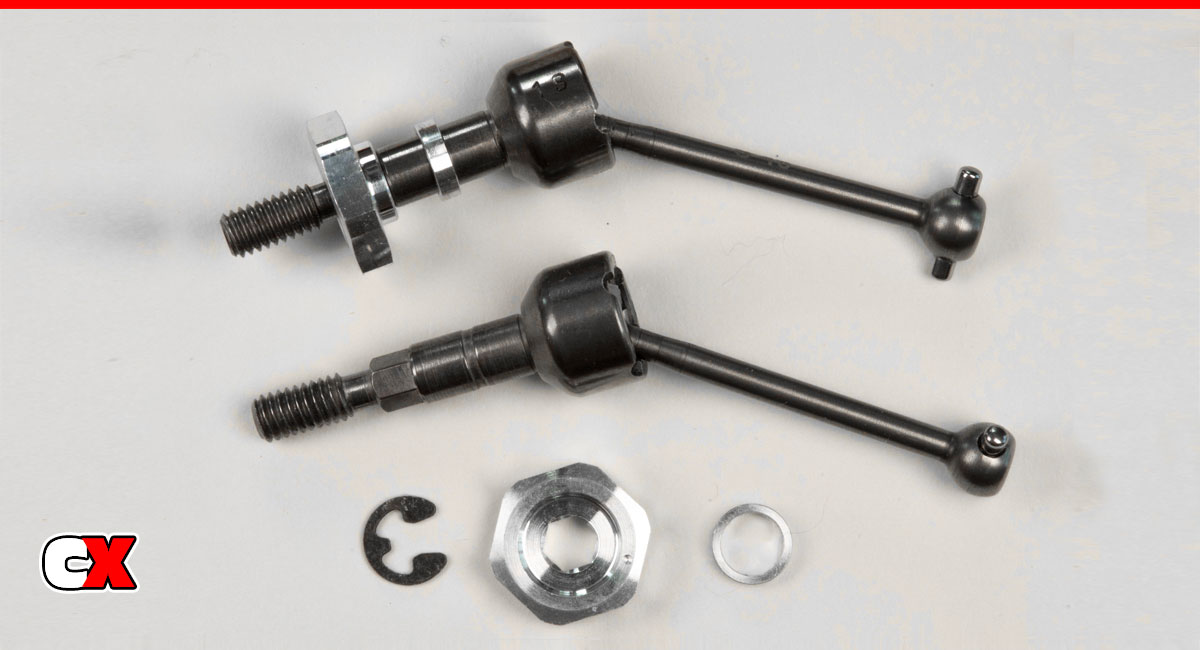 Here's an interesting new product from MiBorg RC. This RCV Driveshaft setup for the Tamiya M-Chassis is said to suppress vibration and make the car more predictable while driving. It uses a similar setup to a CVD (or Constant Velocity Drive) but uses a ceramic ball instead of a cross pin on the axle.
Also unique about this setup is the removal of wheel pins at the hex; the driveshaft is machined with a pinless hex design that mates to a thin aluminum hex – certainly stronger and, I would assume, better on tolerance than a pin and plastic hex setup.
What We Like:
While we've never seen anything like this, I like the idea behind the pinless hex design. It seems way more durable than a current pin-axle setup. Also curious to their claims on the ceramic internal ball system. Certainly an interesting design!
What We're Not Sure About:
Does it really work? Is the car actually easier to drive? Guess we'll have to keep our eyes out for some reviews on this.

For more information, please visit: www.miborg-rc.com
Check out more cool products from MiBorg on CompetitionX.
Make sure you visit and subscribe to our YouTube Channel (CompetitionX YouTube) for up to date videos on all the current products!
Notice: Some of our articles, videos and descriptions may contain affiliate links, which means that if you click on one of the product links, we may receive a small commission. This helps support the website and social media channels and allows us to continue to produce content. Thank you for the support!
#miborg #rccars #competitionx