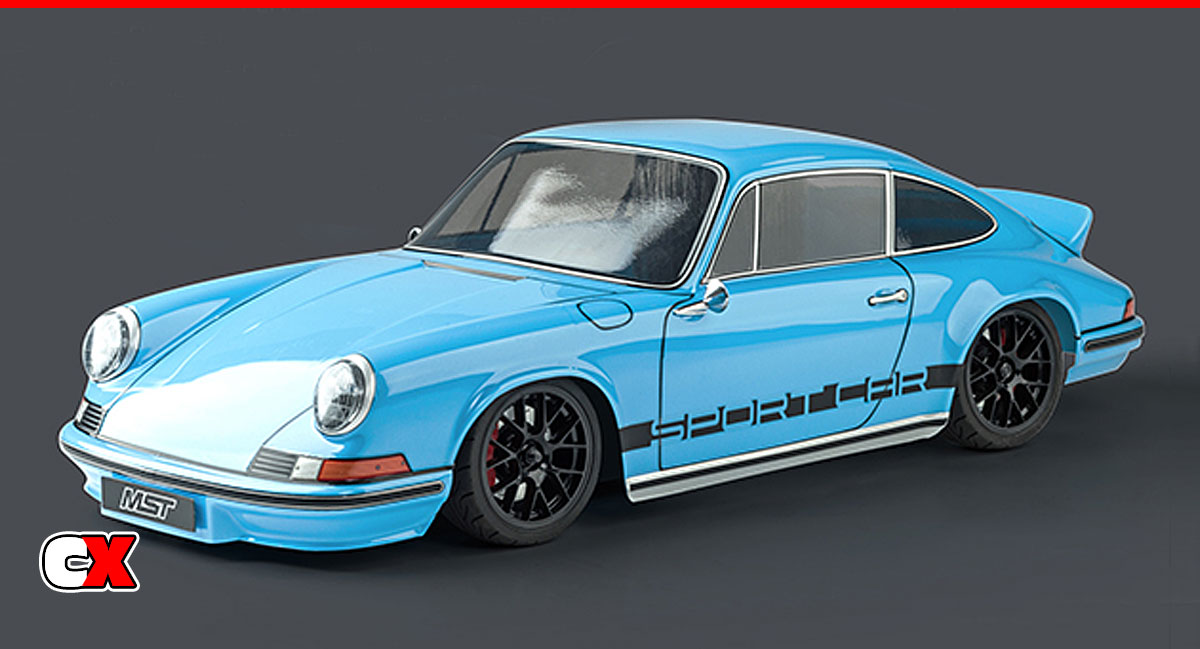 MST has dropped the new RS73 lid on their cool TCR-M M-Chassis kit. This body mimics the Porsche 911 and looks absolutely amazing with the signature lights, lower valance, swooped rear deck and whale tail.
MST puts this body on their TCR-M, a unique chassis that allows you to build it in FWD or dual-option RWD (mid-motor or rear-motor). Wheelbase lengths are also adjustable – 210mm, 225mm, 233mm, 239mm and 245mm. Other cool parts include a set of gorgeous wheels, realistic brake discs and calipers, steel CVD shaft, a lower FRP deck and a ball differential.
Quick Stats
Product: TCR-M RS73 M-Chassis Kit
Part #: TBA
Scale: 1/10 Scale
Price: $129.99
Build Type: Kit
BUY NOW: https://bit.ly/3QRyW4h
Features
• Drivetrain: FWD (FF) / RWD (MR / RR) (convertible)
• Width: 164mm / 173mm
• Wheelbase: 210mm / 225mm / 233mm / 239mm / 245mm (extra parts required)
• FRP lower deck
• Ball differential
• 4-Wheel independent suspension
• CVD axles
• Realistic brake disc
• Realistic tire-wheel set
What We Like:
We've been wanting to try out one of these TCR-M rides for some time as the chassis layout options are quite intriguing. We also LOVE LOVE LOVE the 'Porsche' body and, should be get one, would be our first choice on this car!
What We're Not Sure About:
Nothing, actually. The whole setup with the TCR-M is really quite cool.
For more information, please visit: www.rc-mst.com
Gallery

Check out more cool products from MST on CompetitionX.
Make sure you visit and subscribe to our YouTube Channel (CompetitionX YouTube) for up to date videos on all the current products!
Notice: Some of our articles, videos and descriptions may contain affiliate links, which means that if you click on one of the product links, we may receive a small commission. This helps support the website and social media channels and allows us to continue to produce content. Thank you for the support!
#mst #rccars #competitionx