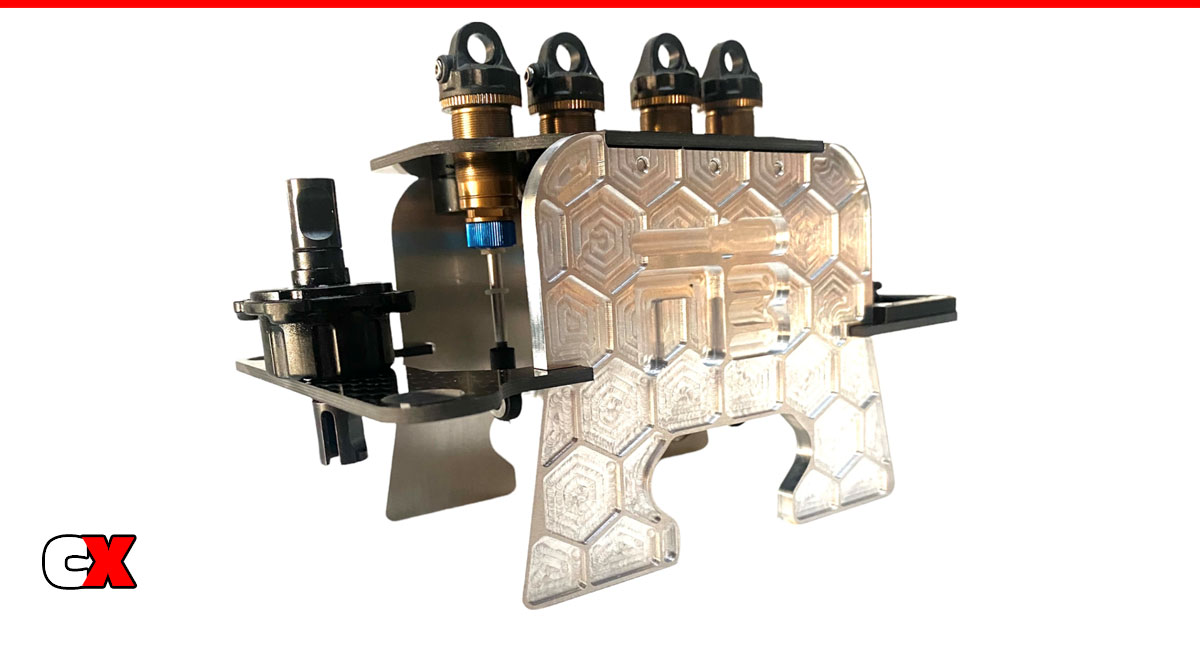 Service your 1/10 or 1/8 scale ride in the lap of luxury with this Car and Servicing Stand from NathoBuilds.
This stand is constructed from aerospace-grade aluminum and carbon fiber to create a very modern work station. It is a multi-piece unit that requires some easy assembly and features a non-slip top surface, magnetic screw holder, shock building section (with engraved FL, FR, RL, RR on the base) with reducers for smaller shocks and machined sides that have been lightened to reduce the overall weight.
Quick Stats
Product: NathoBuilds Car and Servicing Stand
Part #: NBCA7000
Scale: 1/10 or 1/8 Scale
Price: $79.95
Build Type: –
BUY NOW: https://bit.ly/3L1Sqzl
What We Like:
We're a sucker for fancy work stations and, well, the NathoBuilds Car and Servicing Stand is pretty damn fancy. It looks to include almost everything you need in a good workstation and heavy duty enough to withstand larger, 1/8 scale abuse. Nice unit for sure.
What We're Not Sure About:
We see this more for the 1/8 scale crowd (it seems a bit big for 1/10). We'd also like to see that aluminum in some different colors! Red please!
For more information, please visit: www.nathobuilds.com
Gallery

Check out more cool products from NathoBuilds on CompetitionX.
Make sure you visit and subscribe to our YouTube Channel (CompetitionX YouTube) for up to date videos on all the current products!
Notice: Some of our articles, videos and descriptions may contain affiliate links, which means that if you click on one of the product links, we may receive a small commission. This helps support the website and social media channels and allows us to continue to produce content. Thank you for the support!
#nathobuilds #rccars #competitionx