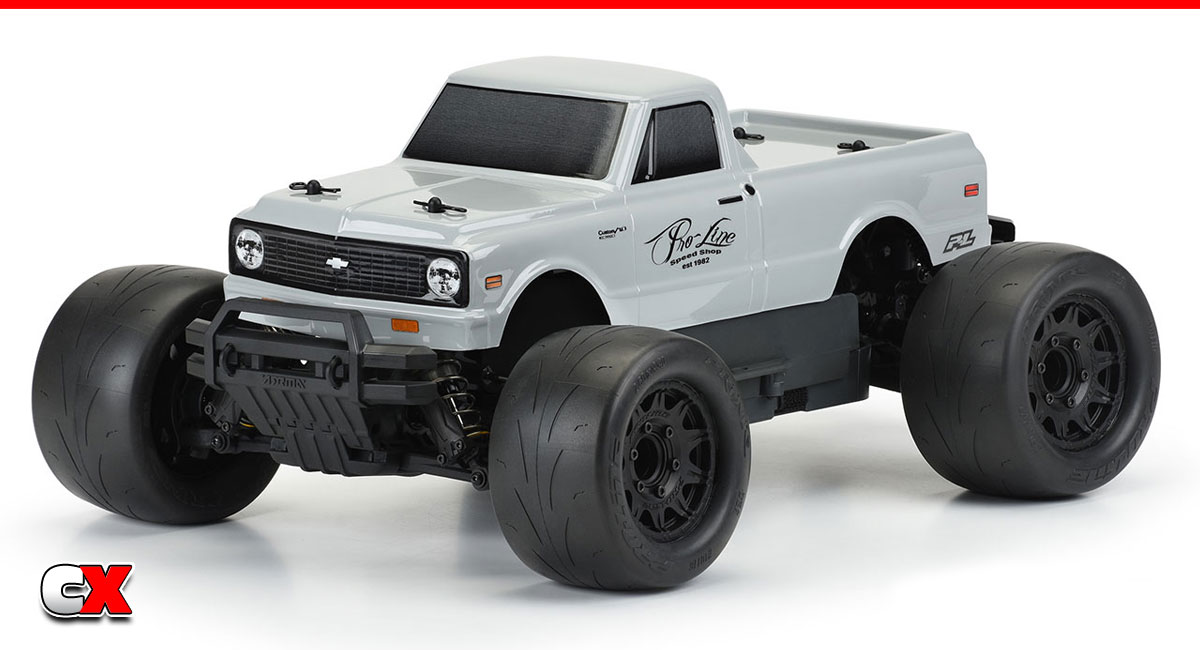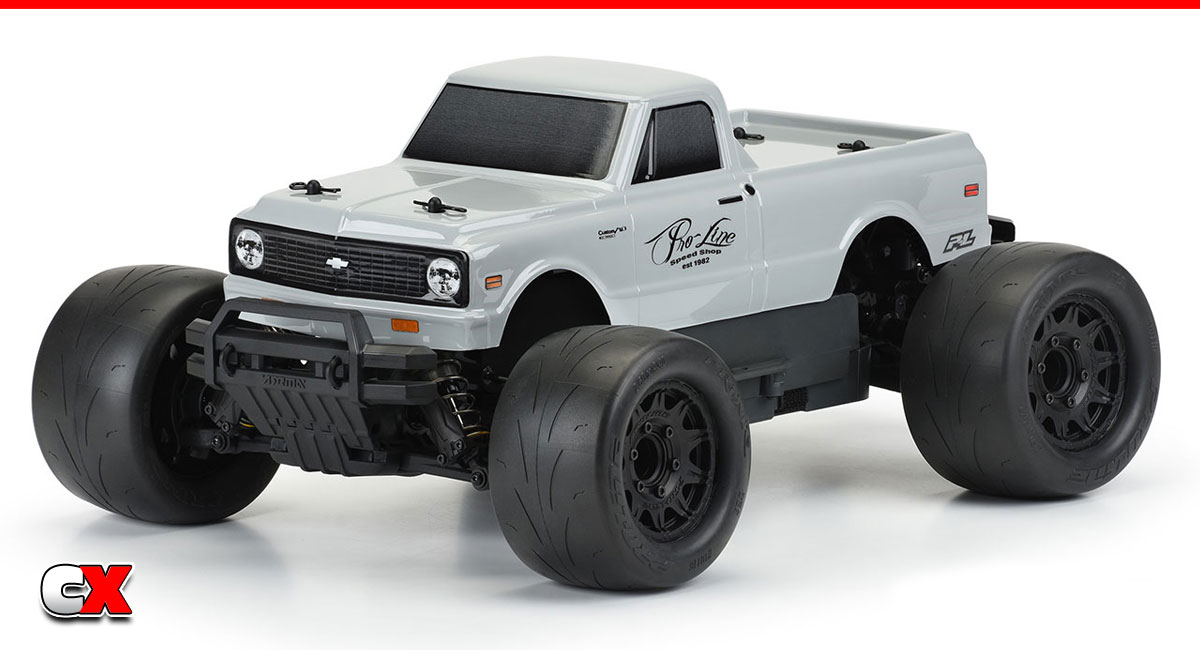 Pro-Line Racing has announced another addition to their Tough-Color Series – the Stone Gray Set. All of the bodies in this series are pulled from stone gray polycarbonate, which means there will be no need for masking or painting – just sticker them up, mount them up and GO!
PL is releasing 3 bodies in this series (currently):
1972 Chevy C-10 – for the Traxxas Stampede and Granite
19678 Chevy Malibu – for the Losi 22, Slash 2WD Drag Car and Team Associated DR10
Early 50's Chevy – for the Traxxas Stampede and Granite
All vehicles will come with their own individual sticker sheets.
What We Like:
We love that Pro-Line is thinking outside the box here, giving customers a more 'RTR' option with body sets. They come pre-painted (now in black AND gray), ready for stickers and, with their thick design, will be WAY more durable than the standard RC bodies. I'll have to assume that PL will continue their Tough-Color Series with additional colors down the line.
What We're Not Sure About:
While adding stickers does make it easy, the lack of clear windows is a bit of a bummer.
3251-14 Pro-Line 1972 Chevy C-10
3249-14 Pro-Line 1978 Chevy Malibu
3255-14 Pro-Line Early 50's Chevy

For more information, please visit: www.prolineracing.com
Don't forget to use the code COMPETITIONX when ordering directly from Pro-Line to save 10% on your order!
Check out Pro-Line Racing products at AMain Hobbies.
Check out more cool products from Pro-Line Racing on CompetitionX.
Make sure you visit and subscribe to our YouTube Channel (CompetitionX YouTube) for up to date videos on all the current products!
Notice: Some of our articles, videos and descriptions may contain affiliate links, which means that if you click on one of the product links, we may receive a small commission. This helps support the website and social media channels and allows us to continue to produce content. Thank you for the support!
#prolineracing #rccars #competitionx